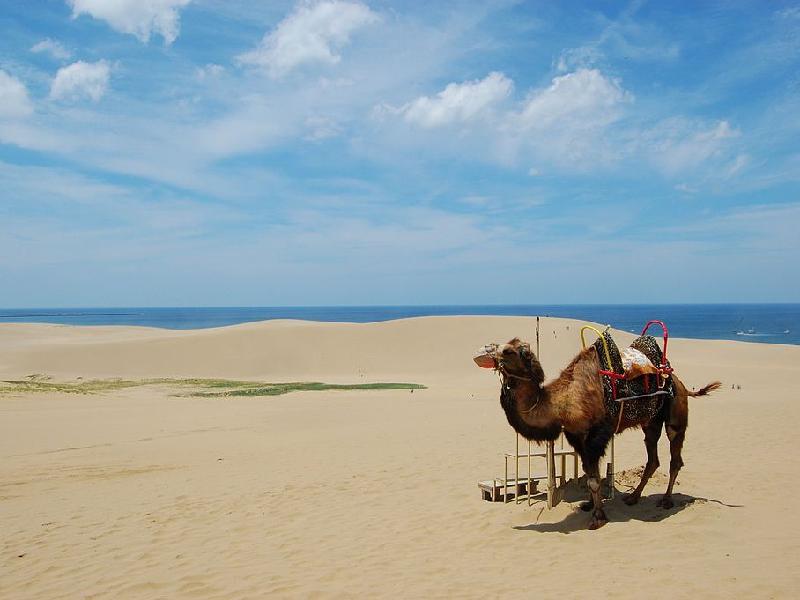 Tottori
The Tottori Sand Dunes are 

 Japan's largest sand dunes 

 and the most famous tourist spot in Tottori!It is located just outside the city center, approximately 16 km from the coast along the Sea of Japan, with a maximum width of 2 km and a height of 50 m. It is part of San'in Kaigan National Park.

 Dunes have been created for thousands of years as the sand from the nearby Sendai River was washed away by the ocean and was redeposited along the shore by ocean currents.
 Today, the constant movement of tides and coastal winds continues to form dunes, providing a constantly changing landscape.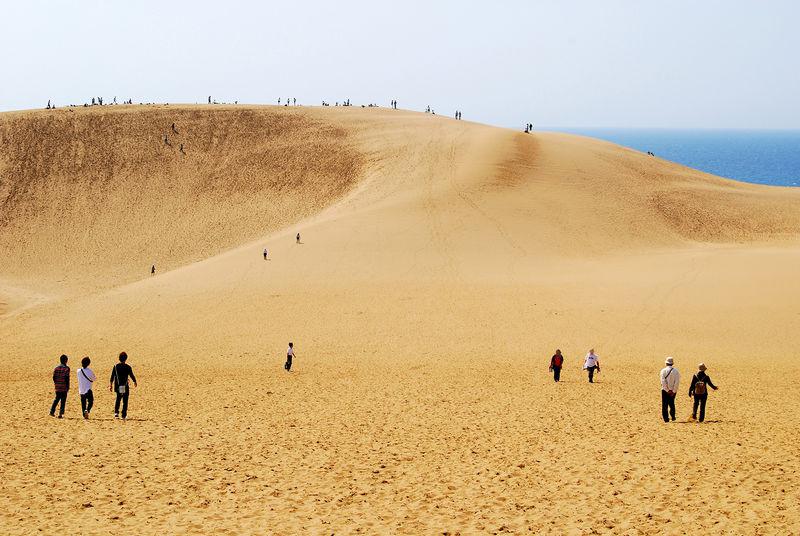 The main tourist area spans 1 km of sand between the visitor center and the sea.
 There are many of the largest dunes here, and you can enjoy a beautiful view of the coast from the top.From here, you can also explore the vast expanse of sand that extends for kilometers in almost every direction.

 There are many other attractions around the dunes.
 You can ride the camels and horse-drawn carts around the dunes,
 There are also paragliders and sandboards (a type of snowboard) provided by a local company!
 You can enjoy the view of the dunes from the observation deck of the Dunes Center, which can be lifted from the dunes.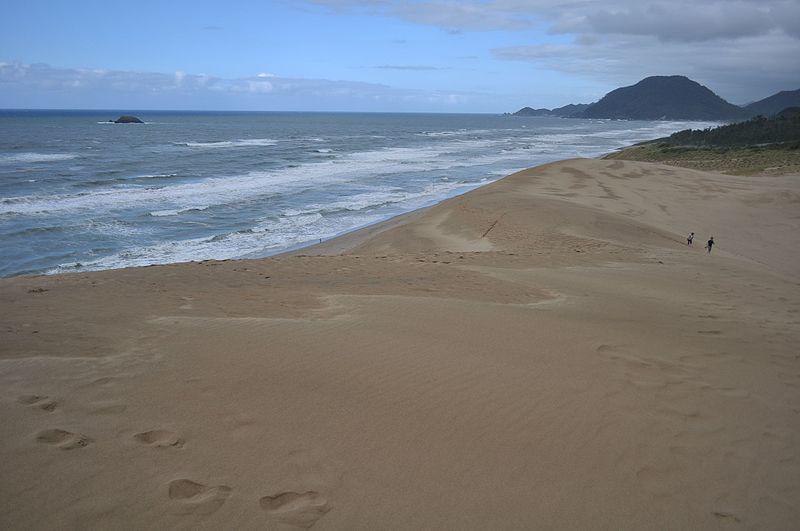 A short walk from the dunes,
 Display large sand sculptures by artists from all over the world
 There is a unique museum, the sand museum.
 In the past, sand exhibitions were held outdoors and temporarily.
 In 2012, the Sand Museum was moved to a permanent building.

 The exhibition changes every year and runs from mid-April to early January of the following year.
 Every exhibition has a theme, usually a country or region.
 The exhibition theme for 2020 is Czech Republic and Slovakia.
 

 The exhibition will continue from April 18, 2020 to January 3, 2021. 

 

 * The sand exhibition has been postponed due to the influence of the new coronavirus. 



* Regular city bus
 From Tottori Station, take the bus bound for Tottori Sand Dunes and get off at the last stop. 20 minutes one way, 380 yen. It departs every hour from bus stop # 0 in front of Tottori station.

 〇 Loop bus
 Kirin Loop Bus runs from Tottori Station to the dunes on weekends and holidays and every day in August. The bus takes about 30 minutes to reach the dunes and there are 1-2 flights per hour. The price is 300 yen for one time, 600 yen for one day.

 〇 Taxi
 The dunes are about 20 minutes by taxi from Tottori Station, 2200 yen.
* Sand Museum
 Opening hours 9:00 to 18:00 (Saturday until 20:00)
 Admission ends 30 minutes before closing.
 Exhibition period (late January to early April)
 Admission fee: 600 yen

 ○ Camel Ride
 Time 9: 30-16: 00 (December-February 10: 00-16: 00)
 Admission fee 1500 yen (1 person), 2600 yen (2 persons)