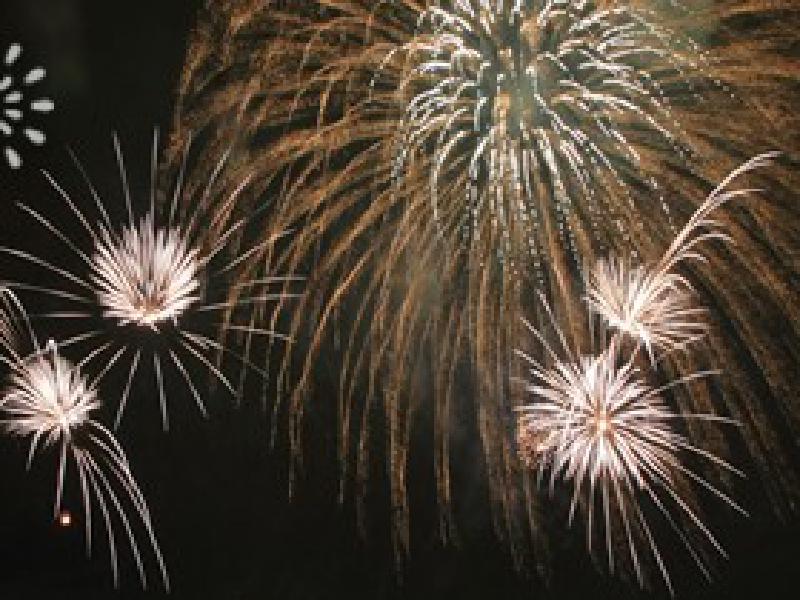 The 32nd Naniwa Yodogawa Fireworks Festival of this year was decided to be canceled at the Steering Committee due to the spread of new coronavirus infection
Notice of cancellation of the 32nd Naniwa Yodogawa Fireworks Festival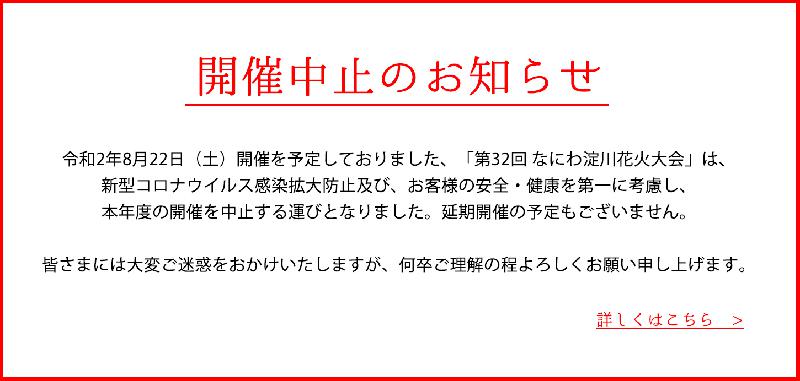 This year's 32nd Naniwa Yodogawa Fireworks Festival, due to the spread of new coronavirus infection,
 At the management meeting on April 21st, 

 decided to cancel 

.

 There is no plan to postpone it.

 A lot of spectators gathered at the event, and it was difficult to ensure the health and safety of all the visitors and locals.

 The Steering Committee will make preparations for the 33rd convention next year so that you can see the fireworks more than usual this year as well as this year.
To all of you who have been looking forward to this year's competition, we are very sorry, but please look forward to the 33rd Naniwa Yodogawa Fireworks Festival next year.
Naniwa Yodogawa Fireworks Festival Official Homepage
https://www.yodohanabi.com/