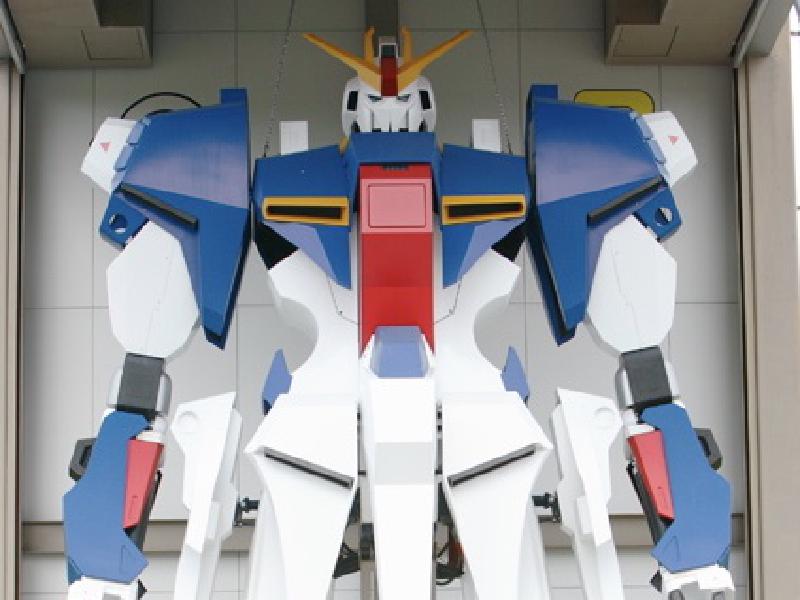 A huge mobile suit appears in Kume no Sato, Tsuyama City, Okayama Prefecture! You can mistake it for the real thing! I've never seen the real thing ...
Point!
⭐︎ Mobile suit like Zeta Gundam
 ⭐︎ Appear in the roadside station Kume no Sato
 ⭐︎ 7 meters long
 ⭐︎ Production period is 7 years!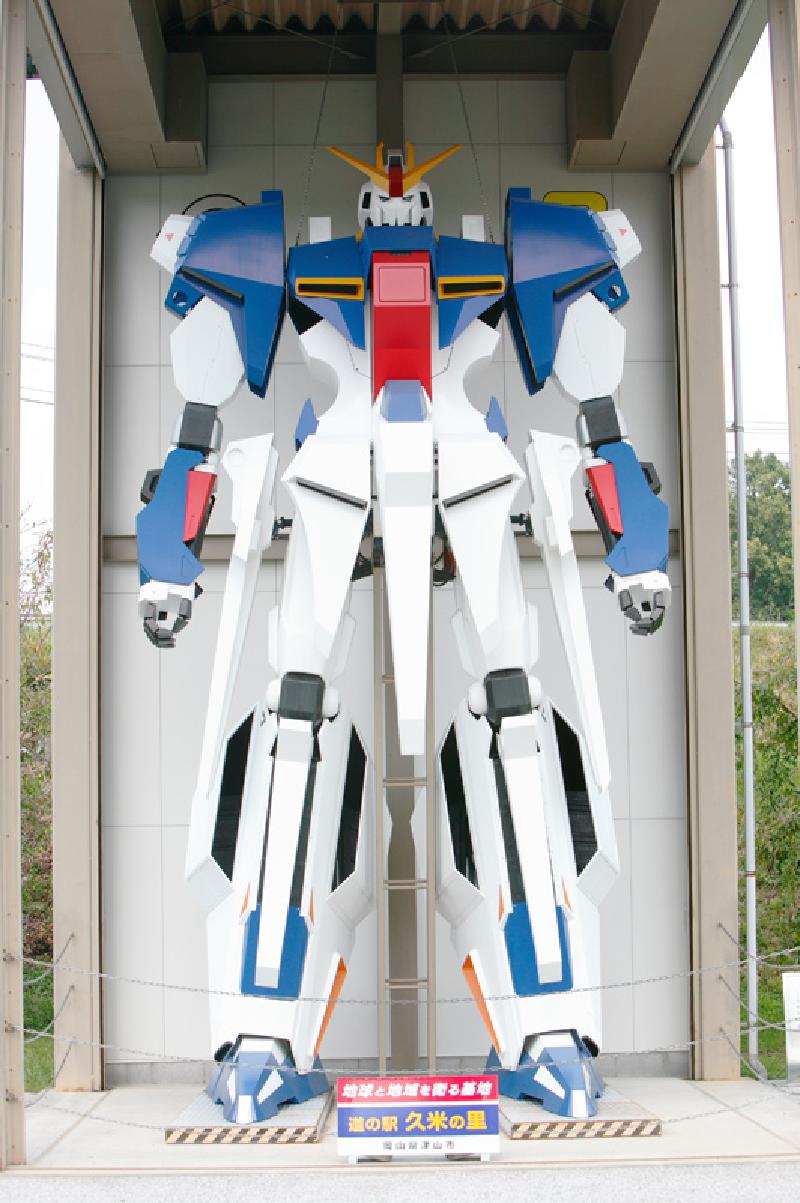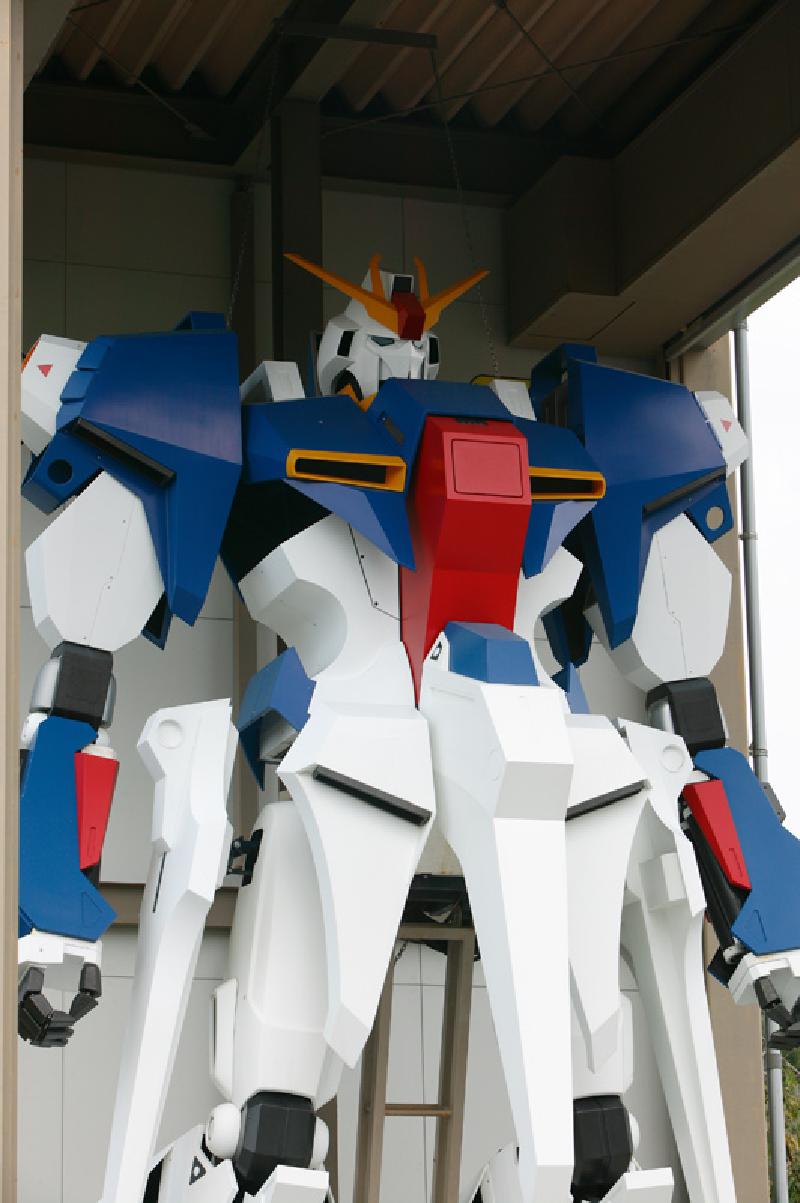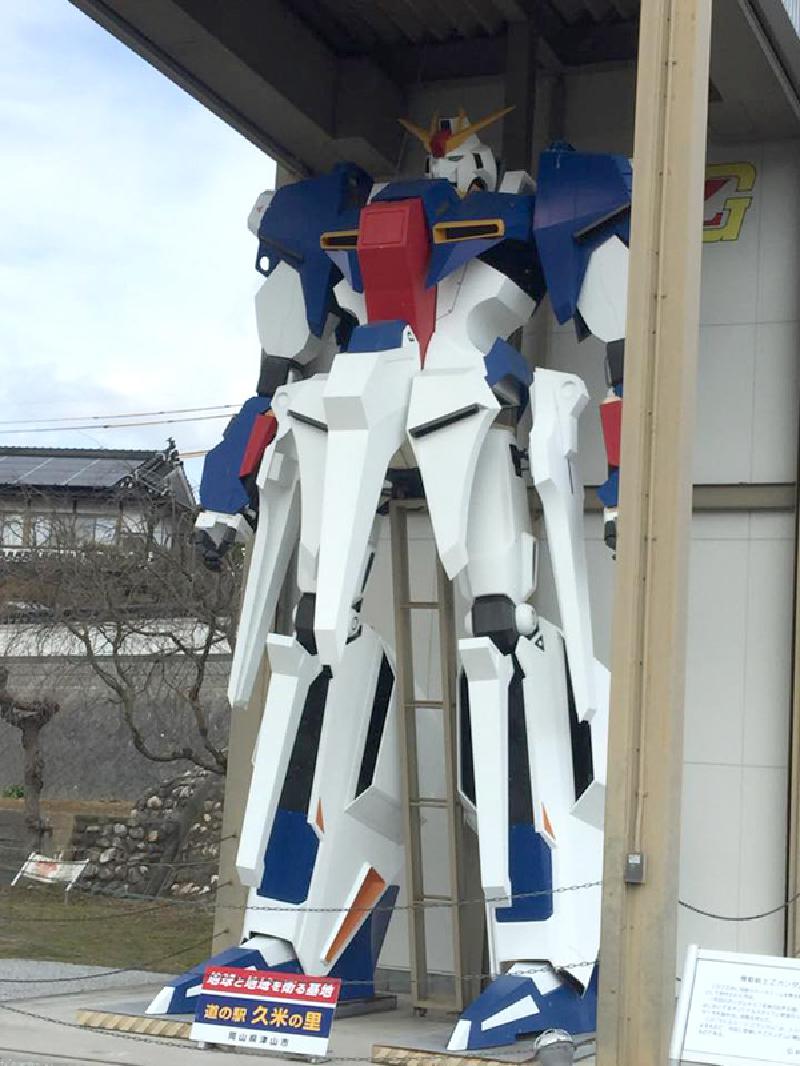 The 7-meter-tall mobile suit was created by Mr. Shoichi Nakamoto (born 1964 = 35 years old at the time of completion) who lives in Tsuyama City, and drew his own design book by himself, Mr. Shoichi Nakamoto. It was completed in December 1999 after a seven-year work period based on the concept of a bipedal manned general-purpose machine that allows humans to walk into the cockpit and perform various tasks. ..After graduating from a local technical high school, Mr. Nakamoto worked as an engineer for an automobile manufacturer, but he persuaded his parents to make a mobile suit and returned to his hometown every day. It seems that he continued to work during his work.
 10 questions for creators 


 

 Q1: What was your motive? 

Since I was a kid, I've always admired giant robots, and for me, who have lived in manufacturing, I think it's worth making.
 

 Q2: Isn't this Gundam a scale model? 

From the setting, it will be about one-third scale, but this is a bipedal manned general purpose machine in the shape of Z Gundam, and I think this scale is the best.
 

 Q3: What is a bipedal manned general-purpose machine? 


 This is a so-called universal machine, which is intended for human beings to control and handle various tasks. It can be said that it is a machine that amplifies human power because it can work and move using limbs like humans.
 

 Q4: Why did you design the Gundam? Why does a general-purpose machine not have to stick to the appearance? 


 I couldn't come up with a completely new design, so I decided to use an existing one. So I really liked "Kazumi Fujita Z Gundam" that was published in the model magazine. I also thought that the linear design is easy to process, but I wanted to realize it in this form no matter what I grew up with a giant robot, SF mechanism.
 

 Q5: If Z Gundam, what are the equipment such as flying armor and shield? 


 When I was aiming for bipedalism, I wanted to make it as lightweight as possible, so I didn't need equipment for luggage. We also didn't need weapons for peaceful use.
 

 Q6: Why is this size? 


 1, people can ride inside. 2. Keep the shape of Z Gundam. 3, it is possible to make. Based on these conditions, the total height was determined to be about 7 liters. If it is smaller than this, it will not be able to be operated by humans, and if it is larger than this, problems such as strength, mobility and power will increase. Also, this size was the limit for my own power.
 

 Q7: What is the structure like? 


 A steel skeleton has FRP (fiber reinforced plastic) exterior and legs with 6 joints so that the legs can be moved. The power source motor pump and oil tank are located in the calf.
 

 Q8: What is the power? 


 The hydraulic cylinders built into each joint are moved by the hydraulic pressure generated by rotating the hydraulic pump with an electric motor. The power supply must be supplied from the outside, not the built-in battery.
 

 Q9: How to operate? 


 The control valve in the cockpit is operated manually. One lever corresponds to one joint, but in the future it will be automatically controlled and the operation will be easier. In addition, you will see the outside on the monitor screen.
 

 Q10: Does it actually move? 


 It doesn't work at the moment. I think that it is possible to move the legs by making electrical wiring and adding hydraulic oil, but I will not understand unless I try to remove the support bracket of the main body and walk. In addition, there are problems with equipment to prevent falls, but unfortunately we have not reached the point where it can be moved.
Roadside stationKume no Sato 0868-57-7234 (FAX combined) 563-1 Miyao, Tsuyama City, Okayama Prefecture 709-4613
 ■ Business hours: AM 9: 30 ~ 18: 00
 (* The food hall is 11: 00-15: 00.)
 Saturdays, Sundays and holidays 11:00 to 16:00)
 ■ Closed day: The first Monday of every month (If it is a holiday, the next day)Parking lots: 3 large, 55 normal, 6 for people with disabilities
 ■ New Year holidays: Closed from December 31st to 1 /2nd.