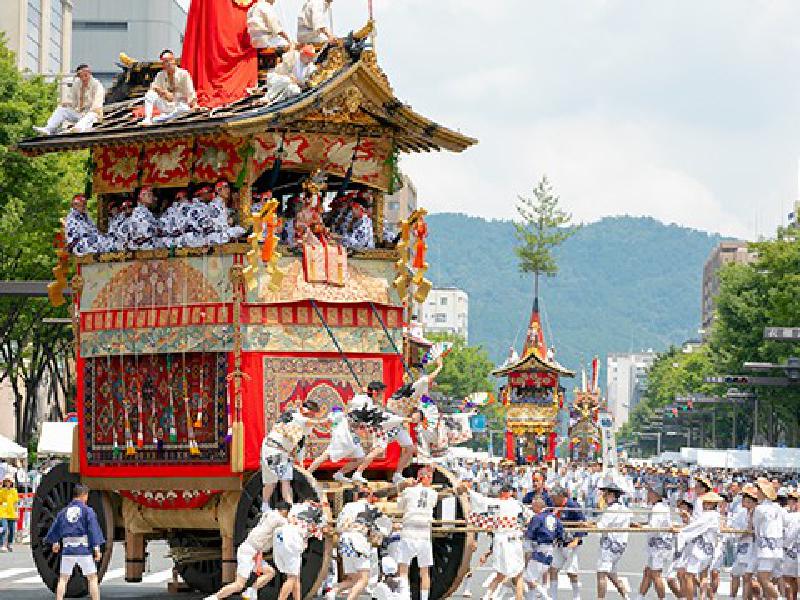 The Gion Festival Yamaboko Federation announced that it will suspend the Gion Festival Yamaboko cruise in the second year of Reiwa.
Notice of suspension of Yamaboko cruise from Gion Festival Yamaboko Federation
Reiwa 2nd year Gion Festival Yamako event
 We would like to express our sincere gratitude for your continued support and cooperation.

 As you know, the Gion Festival originated from the Religious Society, which was held in the Heian era in the hope of resolving the plague, and has been passed down for a long period of 1150 years.

 I know that this festival should be held grandly in the hope that the epidemic will be dispelled now that the new coronavirus is spreading and plagues people all over the world. Has the character of "God bustle", and many people come to visit us every year.

 However, in order to prevent the spread of the new coronavirus, it is unfortunate that it is unavoidable that many people come to the event.
For this reason, for this year's Gion Matsuri Hokomono event, our association will hold all the rituals wishing for the plague to disappear, together with the Yamako Preservation Society, while the "Kami-busi" event is as follows. We have decided to significantly reduce it.

 In a chaotic situation, it is fully possible that we will carry forward our conclusions and may be forced to make changes, but we would appreciate your understanding.

Rehearsal of the 2nd Year of the Yamado Action Plan
1. Do not go around Yamaboko, start tow, or start

 2. For Yamaboko construction, wait until the beginning of June and make a decision

 3. Even if you go to build a float
 ① In the evening, all events in Yamaboko-cho will be canceled, and lanterns will not be lit at night.
 ② No boarding on the Yamaboko
 ③ No one other than the parties concerned can enter the hall

 4. Only the parties concerned should perform the rituals at each preservation session.

 5. Use some form of awarding (selling) of the pomegranate, which is an amulet talisman.

http://www.gionmatsuri.or.jp/