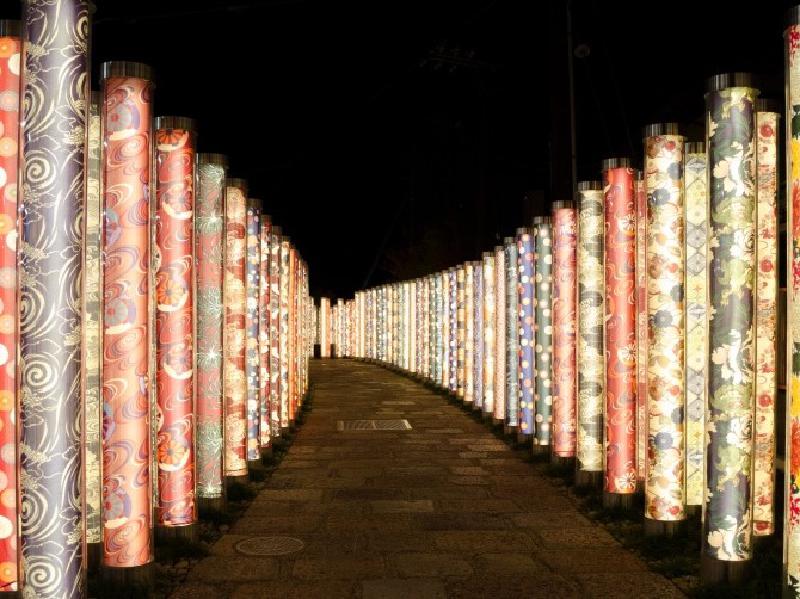 Introducing Kimono Forest at Arashiyama Station.
Kyo Yuzen's Kobayashi "Kimono Forest"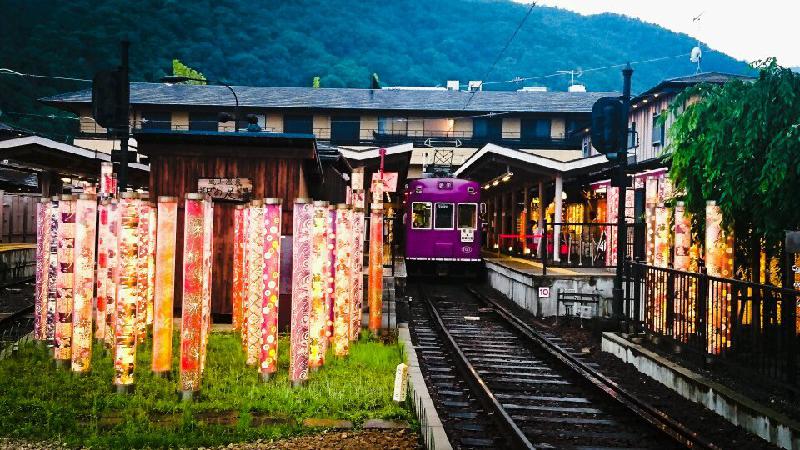 Approximately 600 poles containing colorful kimono yuzen cloth are arranged in Arashiden /Arashiyama Station premises, and each one illuminates the vivid color and pattern of Yuzen by lighting from the inside of the pole. Is out.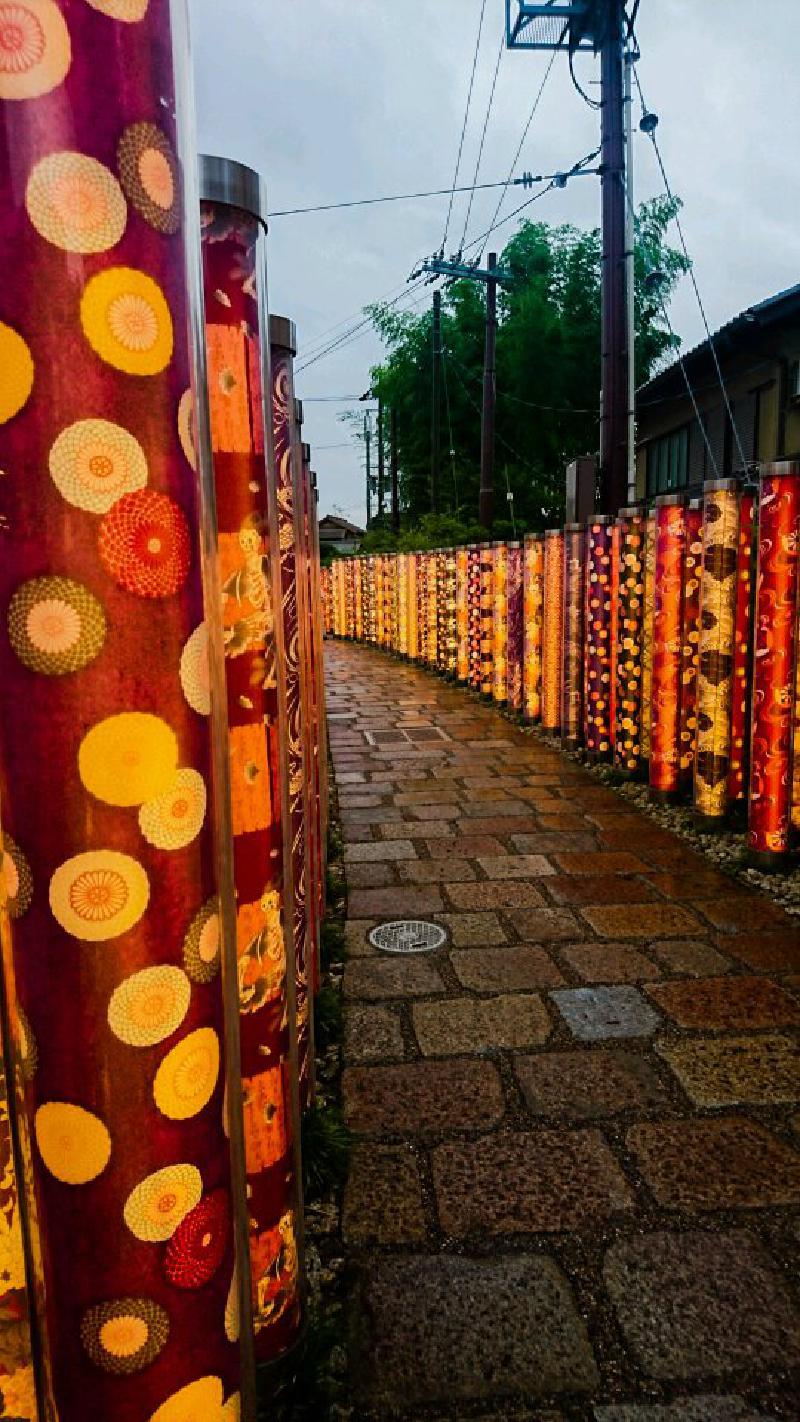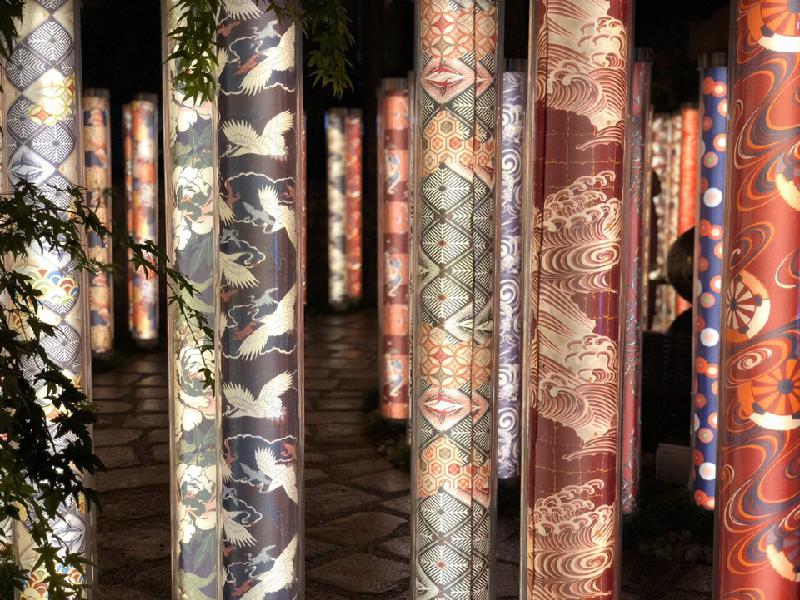 At night the lights turn on and turn into a fantastic space. There is no doubt that SNS looks good at night.
Power spot "Dragon Atago Pond"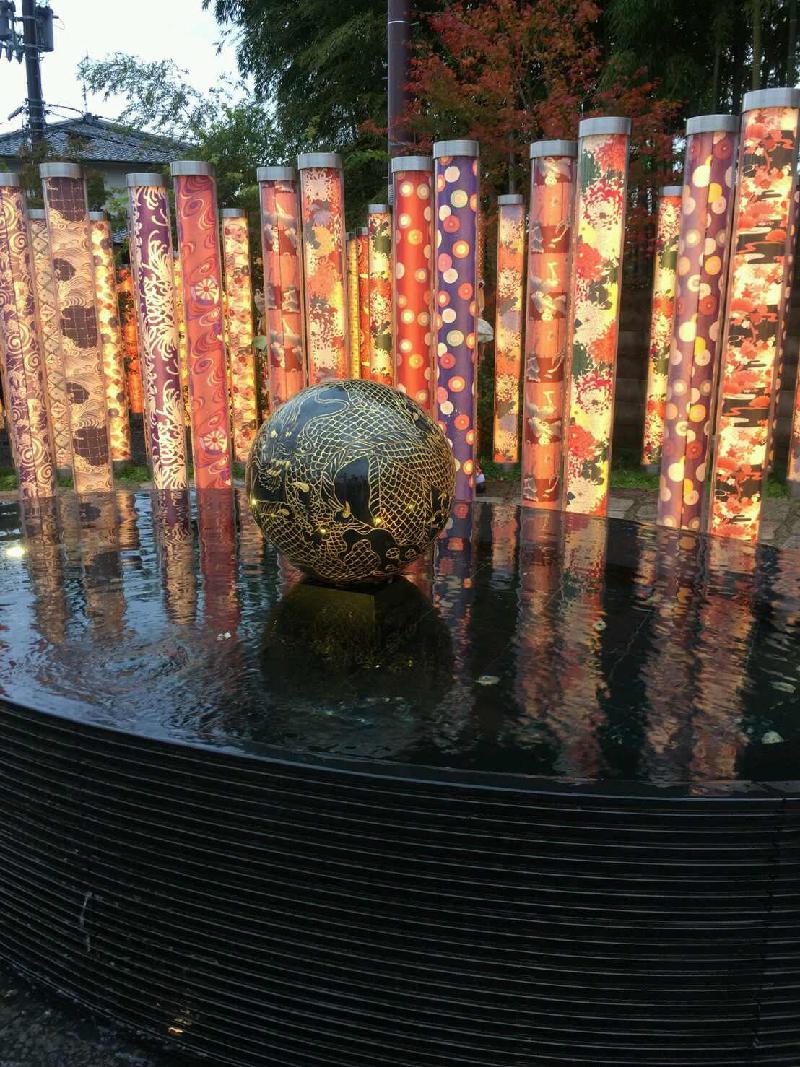 The dragon pattern is engraved on the round stone.
 It is a power spot where happiness comes when you soak your hands in this water.