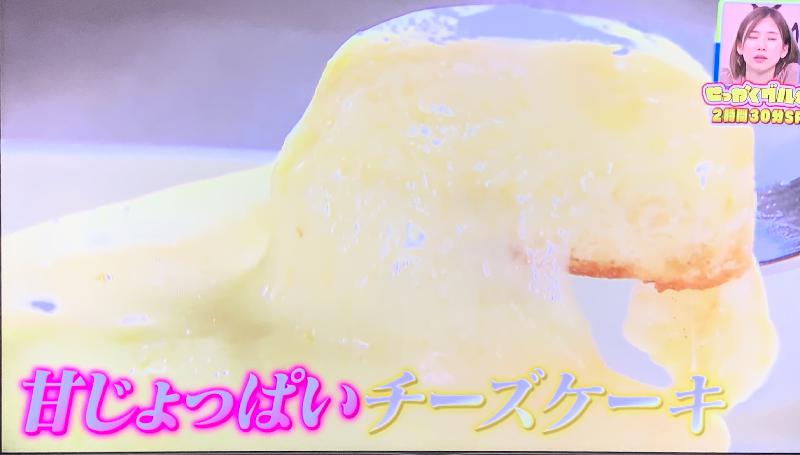 Cheesecakes from "Kannonya" in Kobe were introduced in TBS's "Gourmet SP of exquisite gourmet foods available now"! !!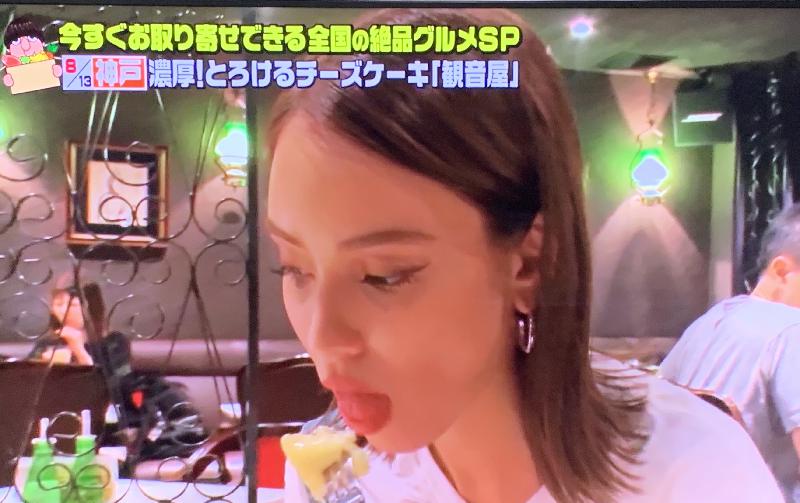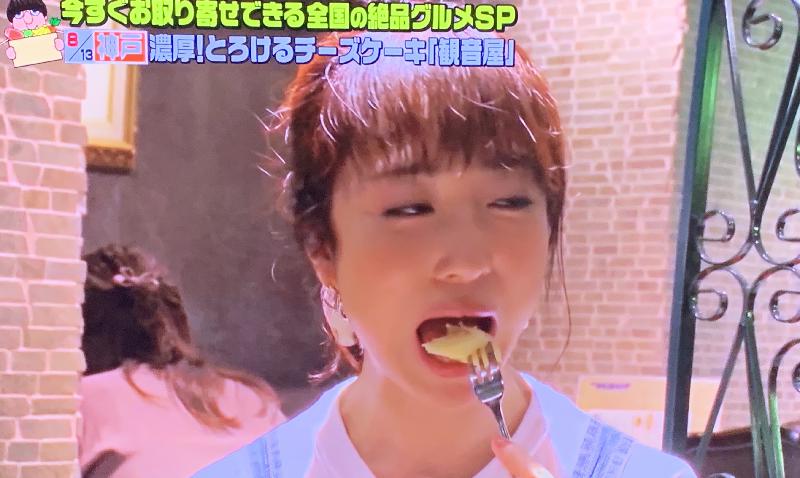 Karen Takizawa and announcer Hiromi Kawada came to eat Kannon shop's Danish cheesecake.

 Cheese is rich and looks delicious! !!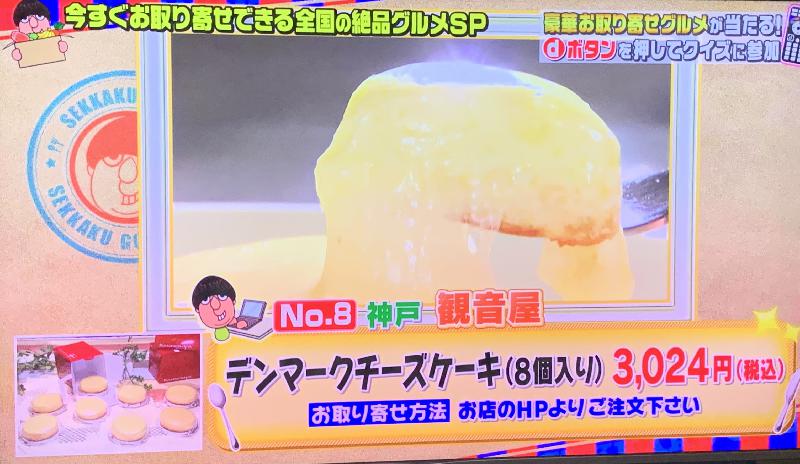 Eight Danish cheesecakes can be ordered from the Kannon shop's website for 3,024 yen including tax!
 http://www.kannonya.co.jp/  
Where is the Kannon shop?
There are 2 stores in Kobe!
Kanonya Motomachi Main Store
Kannonya Harborland Mosaic Store