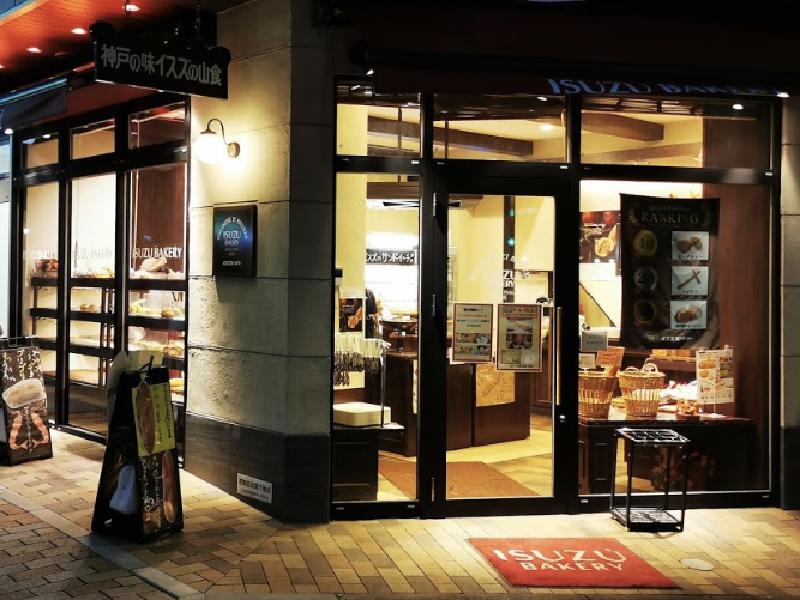 We will deliver Kobe's taste Is Bakery bread set to your home nationwide!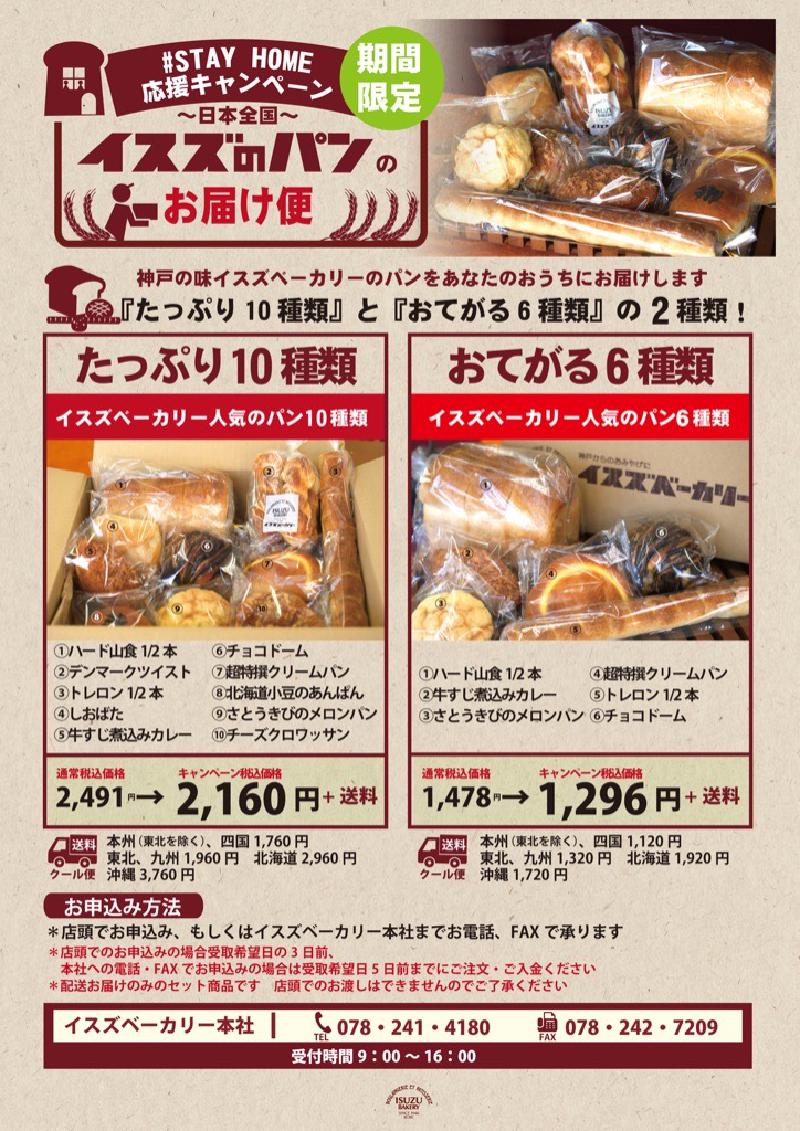 For the first time in the bread department from Kobe, we will deliver a set of bread produced by craftsmen who are certified as Kobe Meister to the whole country!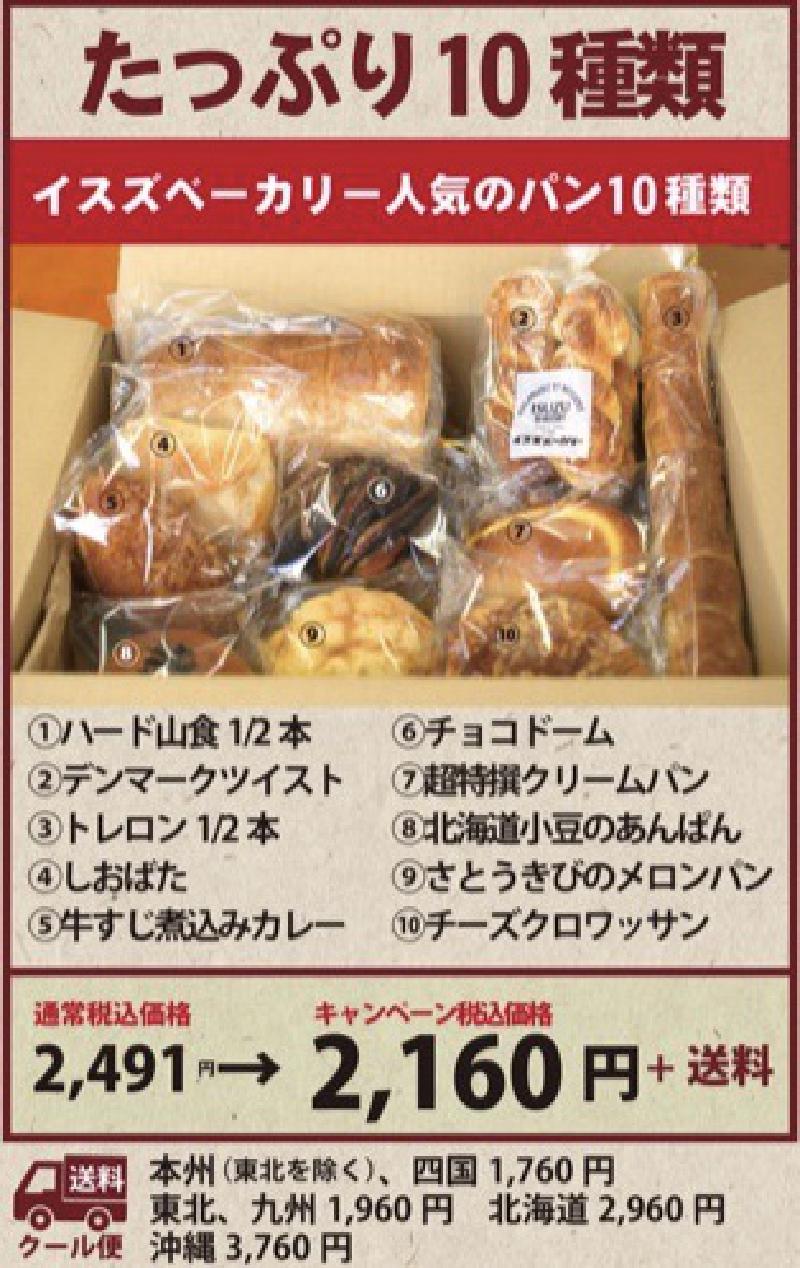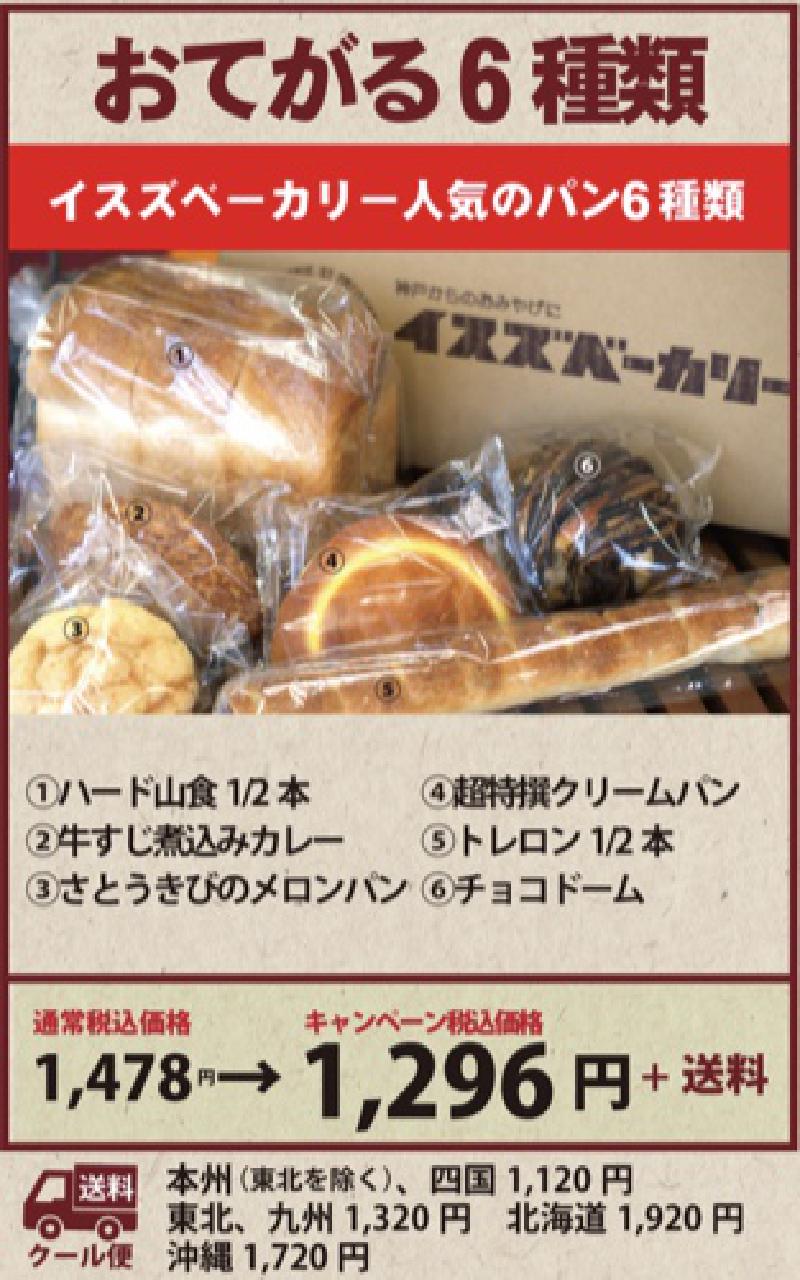 Order at store
 (Order up to 3 days before the desired pick-up date)
 Call us at Isuzu Bakery Headquarters or order by fax
 (Order and deposit 5 days before the desired receipt date)
 Shipping Delivery only.
 You cannot pick it up at the store.
Isuzu Bakery Headquarters
 Telephone 078-241-4180
 FAX 078-242-7209