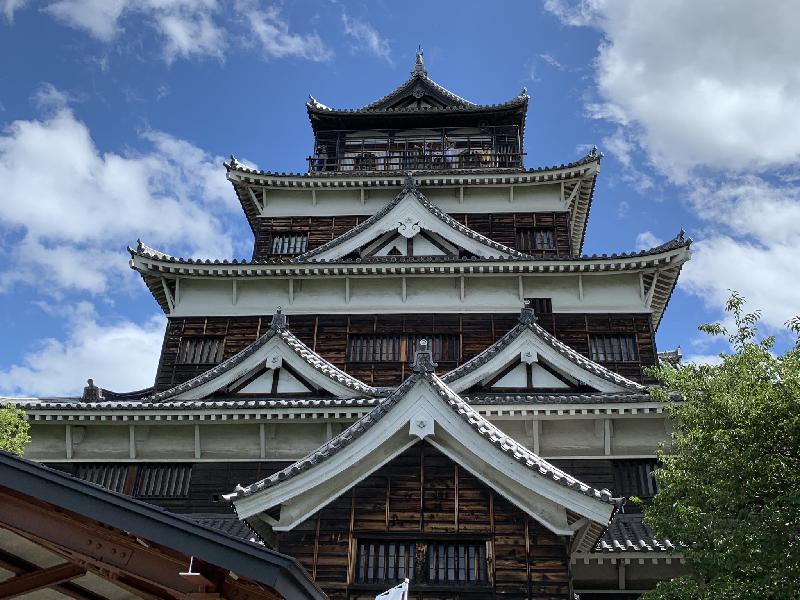 Introducing the highlights of Hiroshima Castle!
Hiroshima Castle is a five-story building surrounded by a moat.
 It is also called Koi Castle because there are many koi in the moat of the castle.
 In contrast to the castles on the hills and peaks, this castle is built in the plain in the center of the city, and is called the Three Great Plains, along with Nagoya Castle and Okayama Castle.
 In addition, there is a shrine, ruins, and a rebuilt building called "Ninomaru" (second defense zone) in the precincts of the castle.

 Hiroshima developed as a castle town, and the castle was the physical and economic center of the city. Hiroshima Castle was built in 1589 by the Daimyo Mamoru Terumoto, and was an important seat of power in western Japan. Hiroshima Castle was destroyed by the atomic bomb in 1945, although many other castles were spared during the Meiji Restoration as many other castles were destroyed.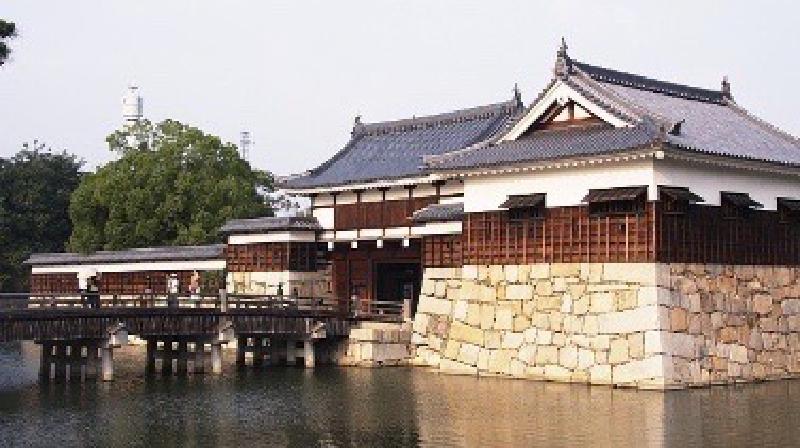 Thirteen years later, Hiroshima Castle was rebuilt with a charming wooden exterior.
 The castle tower has a museum about Hiroshima and the history of the castle and Japanese castles in general, and you can enjoy the view of the surrounding city from the top floor.

 In recent restoration work, several structures of the castle's second defense circle, Ninomaru, have been rebuilt using unique construction methods and materials. There are two turrets adjacent to the main gate of the castle and the long warehouse. Visitors can enter the building and see the exhibition about the reconstruction.
The castle is a 10-minute walk from Kamiyacho Nishi or Kamiyacho East stop of the tram (12 minutes, 190 yen on lines 1, 2 and 6 from Hiroshima Station). It is a 10-minute walk from Shukkeien Garden and a 15-minute walk from Peace Park.

 In addition, the castle has the Hiroshima sightseeing loop bus (Maplepu) orange and lemon lines. It takes 6 minutes from Hiroshima Station and 2-3 buses an hour.
 Main tower 


 Opening time
 9: 00-18: 00 (March-November)
 9:00 to 17:00 (December to February)
 9:00 to 19:00 (Golden Week, Obon Holiday)
 Admission ends 30 minutes before closing time.
 Closing date December 29th-31st
 Admission fee: 370 yen

 

 Ninomaru 


 Opening time
 9:00 to 17:30 (April to September)
 9:00 to 16:30 (October to March)
 Admission ends 30 minutes before closing time.
 Closing date December 29th to January 2nd
 Free admission