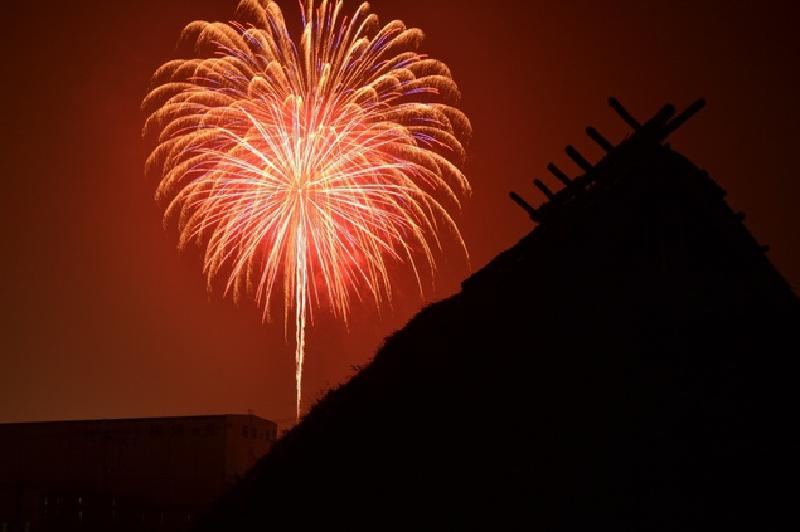 Saturday, July 27, 2019 20:00 to 20:40
A summer feature of Tatsuno City Shingu town where you can also enjoy events
A summer festival held in Shingu, Tatsuno City, Hyogo Prefecture. JA Hyogo Nishishingu Branch parking lot has many events such as bingo competitions.
 Furthermore, bazaars and stalls are also opened at the mall venue. From 20:00, we celebrate Reiwa, launching rare mountaintop fireworks nationwide, character fireworks of "Re", "I", "Wa", and "Deliver to heaven!" 2,000 unique fireworks are launched. You can enjoy the sky-high appearance.
Shingu Nori Fureai Festival & Fireworks Festival Information
2000 launches
 Launch time about 40 minutes
 25,000 people from the previous year
 Date and time: Saturday, July 27, 2019, 20: 00-20: 40
 In case of stormy weather Stormy weather is postponed to Sunday, July 28, 2019
 No paid seat

 Launch location Right next to JR Harima Shingu Station 15 minutes by car from Yamazaki IC on Chugoku Expressway, 15 minutes by car from Tatsuno IC on Sanyo Expressway
 Parking lot 500 free Shingu Public Hall etc.
 Contact 0791-75-0251 Tatsuno City Tourism Association Shingu Branch