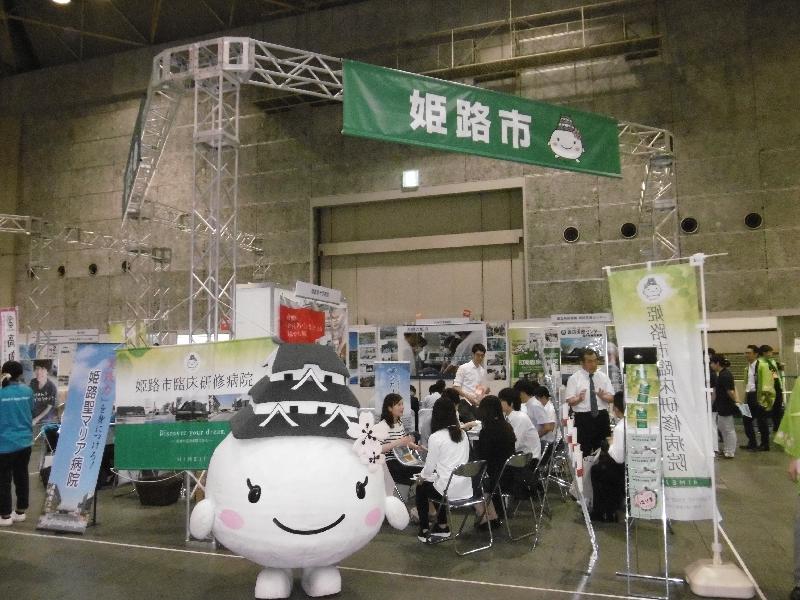 We will exhibit the Himeji City booth in cooperation with the city's medical institutions at the private medical station Regi Nabi Fair 2019 Osaka, the largest employment seminar for medical students in the western Japan.
From 10:00 to 17:00 on Sunday, July 7, 1980
Intex Osaka Building No. 1 and 2 (1-5-102 Minami Kohoku, Suminoe-ku, Osaka-shi, Osaka)

 On the day of the fair, a free shuttle bus runs between Shin-Osaka Station and INTEX Osaka.
This fair is the largest briefing session in western Japan where medical students send various information after graduation to select which hospital to train.

 Himeji City will continue to exhibit a large booth at this fair this year, continuing from last year, and work together with the six medical institutions in the city to disseminate the charm of the city.

 For more information, please visit the website of the Regi Navi Fair, a private medical office.

 Private Medical Office Regi Navi Fair Website
https://www.residentnavi.com/rnfair/os190707

Please see the brochure for city medical institutions participating on the day.
 Himeji City Clinical Training Hospital Guide (PDF format; 4605KB)
http://www.city.himeji.lg.jp/var/rev0/0154/6308/2019628114230.pdf