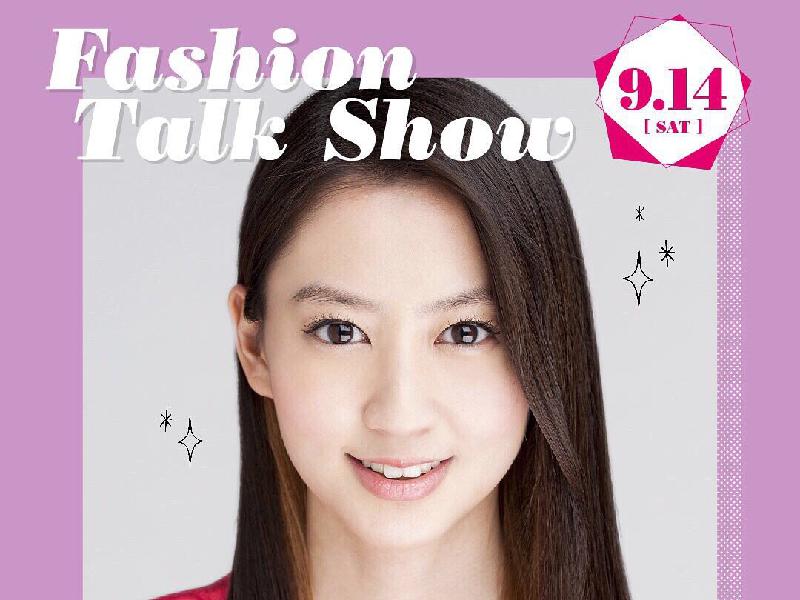 9/14 will hold a talk show by Mayuko Kawakita!
Numbered tickets will be distributed from 10:00 on the day!
Other! Caricature sketch events and "stylish tech" courses by stylists! Full of events that make you feel awful! !
Venue: Piole 1 Rooftop Square

 Time: (Stage 1) 13: 00-13: 40 (Stage 2) 15: 00-15: 40

 On the day, the numbered ticket distribution starts at 10:00 near the Piole 1 main entrance!

 * We provide free standing seats in fine weather. However, entrance will be restricted as soon as the number of people reaches the specified number.
 * The venue during rainy days will be held at Piole Hall on the 1st and 6th floors of Piole. There will be a guide for the first 160 people on each stage, and there will be no standing seats.
Event participation method, notes
整理 Numbered tickets will be distributed at "Piolet 1 near main entrance" from 10:00 on 9/14 (Sat.).
 (First come, first served, numbered tickets will be distributed as soon as the capacity is reached.) Bring your Joy One Card and present it at the reception.
 In principle, one numbered ticket will be distributed to each Joy One Card member.
 Please line up in the waiting line for your desired stage time. (Stage 1 <13: 00-13: 40>, Stage 2 <15: 00-15: 40>)
 〼The participating person must come to the reception.<1> One preschool child can be accompanied by one Joy One Card member. (Pre-school children will appreciate on the customer's lap.)

-Staying in, sitting, and taking place from the day before is prohibited.
-In fine weather, the temperature may be very high. Please take care of heat stroke measures such as preparing hats and frequent hydration by yourself.
-Stage shooting and recording (shooting of smartphones /mobile phones /cameras /tablets /videos, etc.) during the event is prohibited.
-The use of umbrellas and parasols during the event is prohibited.
-Transfer of numbered tickets (wristbands) is prohibited.
Click the following URL for the official homepage.
http://piole.jp/himeji/fashion-promotion/