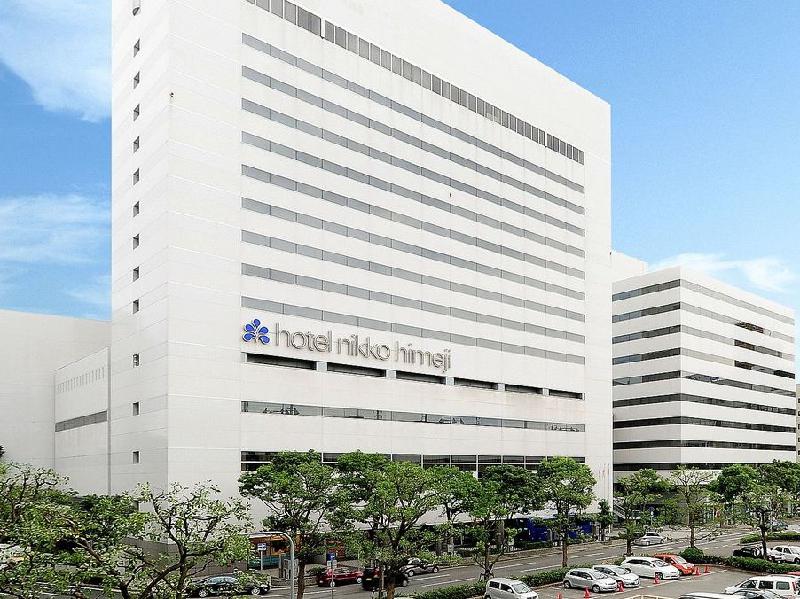 Introducing Hotel Nikko Himeji, a 1-minute walk from Himeji Station.
Point!
⭐︎ In front of Himeji station!
 ⭐︎ It is OK to use only Japanese and Western restaurants and tea lounges
 ⭐︎ There is also a bar!
 ⭐︎ Speaking of Himeji at the hotel, it's here!
Hotel Nikko Himeji has restaurants and bars where you can enjoy various genres of delicious food such as Chinese cuisine, teppanyaki, buffet with the theme of local production for local consumption, and Japanese cuisine. You can use it in various scenes such as hospitality of important customers and relaxing time with your family.
Japanese cuisine Kawatomi
We will preserve the taste and skill of Naniwa's long-established store "Kawatomi," and will make a gorgeous Japanese cuisine with a Japanese heart and treat you with heart. Please enjoy the seasonal taste using carefully selected ingredients to your heart's content. We also have a private room, so please use it for family seating and entertainment.
Tori, a Chinese cuisine where you can enjoy seasonal ingredients that are full of commitment. From casual lunch menus to full-course meals, you can enjoy Cantonese cuisine that is lightly seasoned, making full use of the characteristics of the ingredients, mainly seafood. In addition to table seats with open light, there are also private rooms that can be widely used for celebrations and business.
You can fully enjoy the taste of selected Japanese beef, and enjoy the performance of grilling your favorite seafood with fresh seafood and vegetables full of freshness. Spend a luxurious time just for you in a quiet and relaxing "Ginkgo" while enjoying conversation with the chef and sticking to the "baking temperature". It is also recommended for anniversaries and special occasions.
ALL DAY DINING "Selina" is available from breakfast to dinner. The hotel chef will carefully prepare the local ingredients and regional dishes, and enjoy the dishes prepared in front of you in the permanent live kitchen. We aim to be a restaurant where you can enjoy the richness of Himeji and Hyogo through "food" and enjoy the restaurants and areas loved by everyone in the area.
From the large glass windows on the top floor of the hotel, you can see the night view that looks like a showcase and the illuminated Himeji Castle.
At the fountain, a tea lounge with a large open air, you can enjoy seasonal specialties made by pastry chefs, as well as the finest Ronnefelt tea. The chandelier that adds even more splendor to the luxurious moments is based on the motif of the Shirasagi, a city bird in Himeji City. It is also ideal for meetings and business meetings.