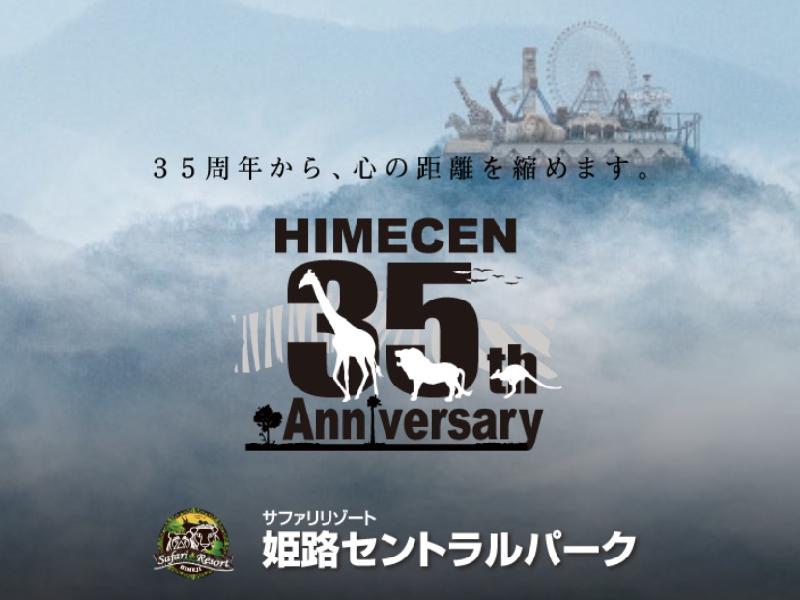 The homepage of Himeji Central Park, which celebrated its 35th anniversary, is too excellent.
The theme is "to shorten the distance between your hearts". Please try it once.  There is no doubt that not only surprises and discoveries, and the distance between the hearts, but also various distances will be shortened.  From here on, spoilers will be spoiled, so if you want to enjoy yourself, please click below without reading the continuation. 
Can you answer the travel time between Osaka and Himeji Central Park in a few minutes?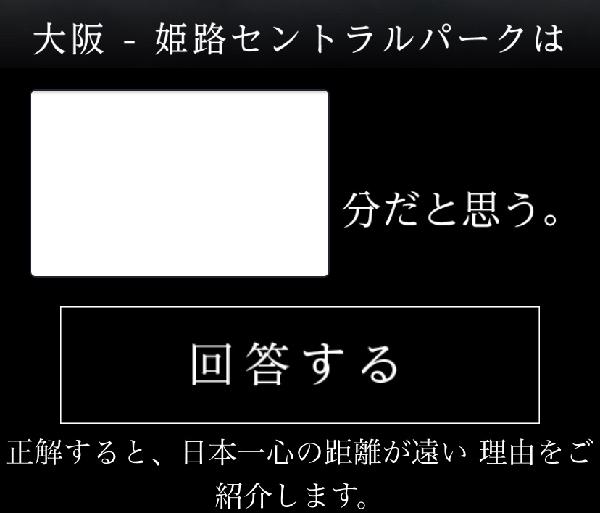 Can you answer this question? I didn't get it right, probably because I rarely leave Himeji. When I went to Kobe, I thought it would be about an hour by car or train, so I answered that it was twice as long. Then ...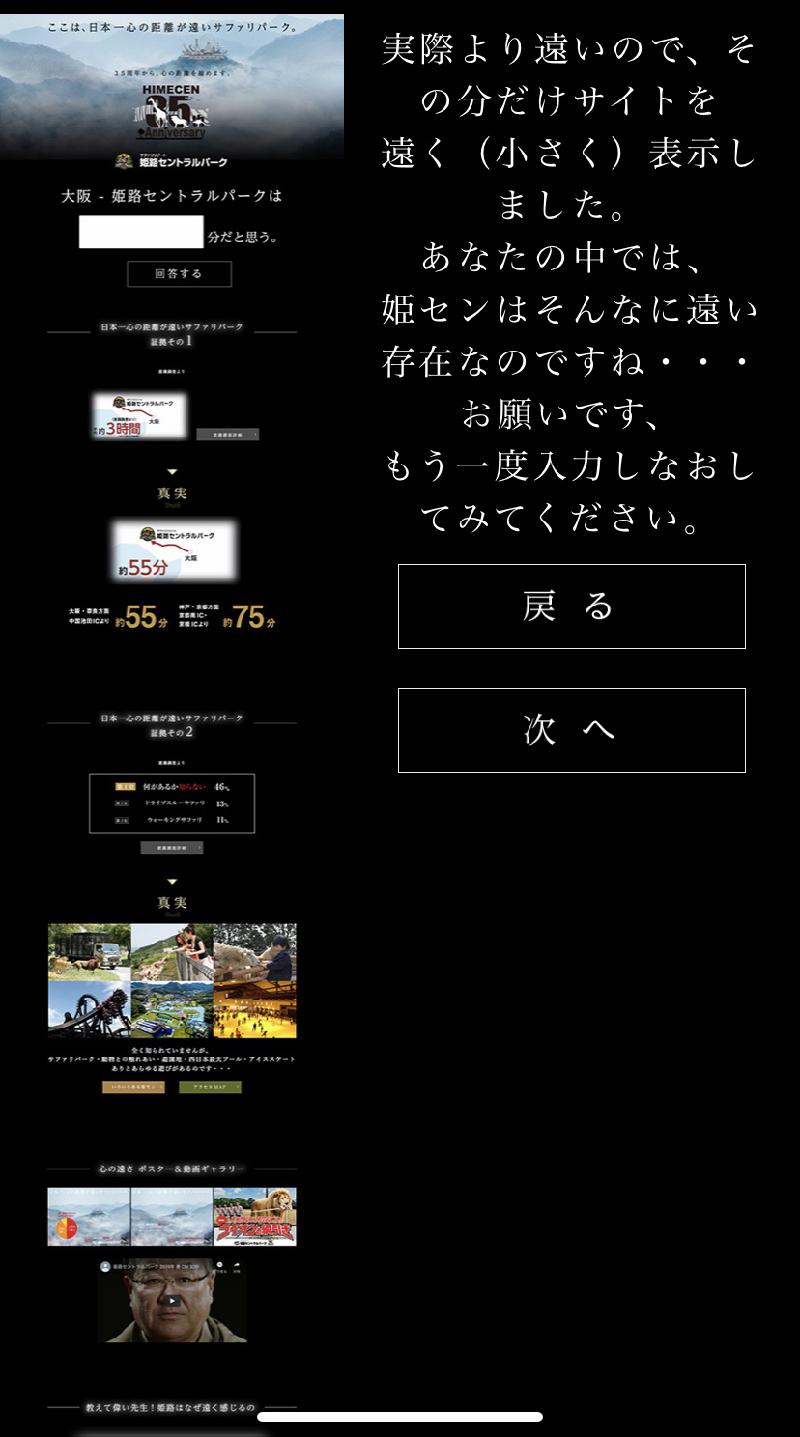 I'm sick.  And the screen has been made smaller.  It's a messy guy.  Apparently, it takes less than 120 minutes.  So, this time I had a lot of time, so I thought I'd be happy next time, so I answered 30 minutes, which is an impossible short time. 30 minutes can only be from Himeji to Kakogawa.  Then ...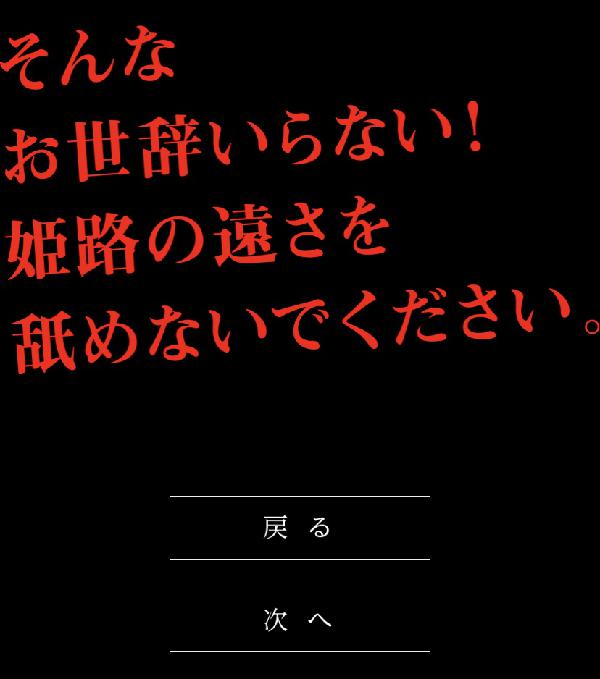 Somehow I got angry.  And it was self-deprecating.  It may be a little annoying.  For the time being, I found that it was longer than 30 minutes and shorter than 120 minutes, so I took that time and answered 75 minutes next.  Then ... 
I was shown the result of the attitude survey.  According to the attitude survey, it seems to be 3 hours on average.  People in Osaka feel that Himeji is extremely far away.  By the way, when I told the people in Osaka that I came from Himeji, I sometimes received a very polite greeting saying, "Thank you for coming all the way from such a distant place."  The story is off, but when I read the attitude survey and scroll the screen ...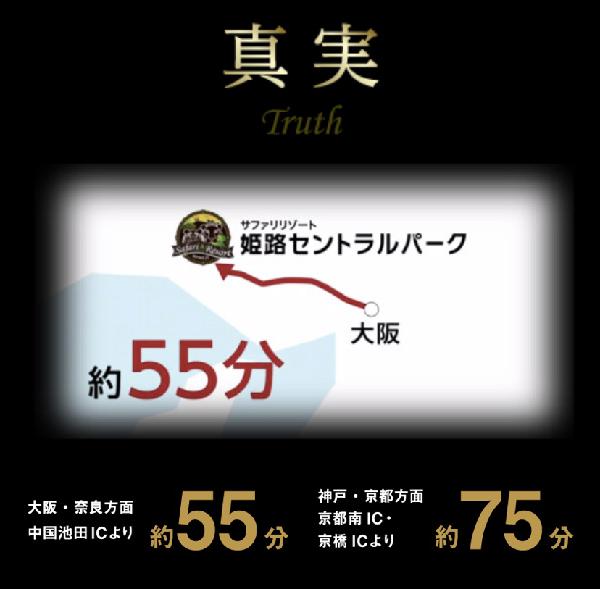 Wow  As a citizen of Himeji, I was surprised.  The shortest is 55 minutes.  My feeling that I thought it would take an hour to get to Kobe was ...  And it was 75 minutes from Kyoto Minami IC and Kyobashi IC, so my answer was Don Pisha.  However, the same time from Kyoto and Kobe ... It feels strange. I'm sure it will save you a lot of time if you take the Chugoku Expressway.  Then, if you scroll further, the result of the attitude survey will be ...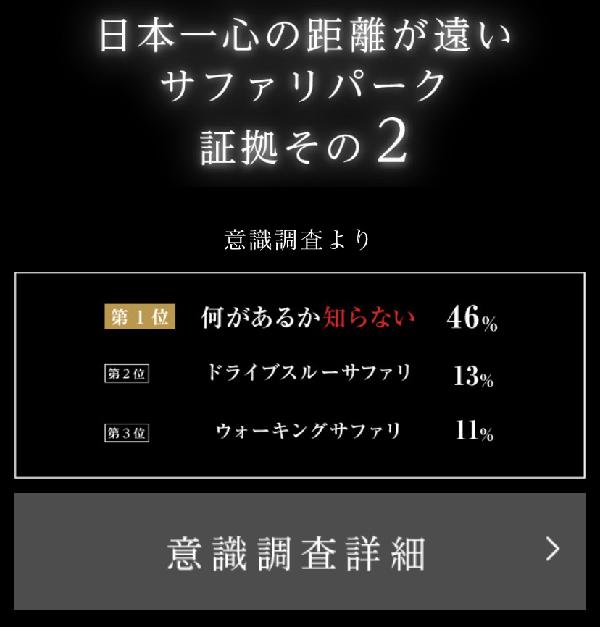 About half of the people don't seem to know what's going on.  It's a little shocking because it's Himeji Central Park, which Himeji citizens are proud of.  However, the difference from other amusement parks is that if you scroll the screen while thinking that it is a safari park ...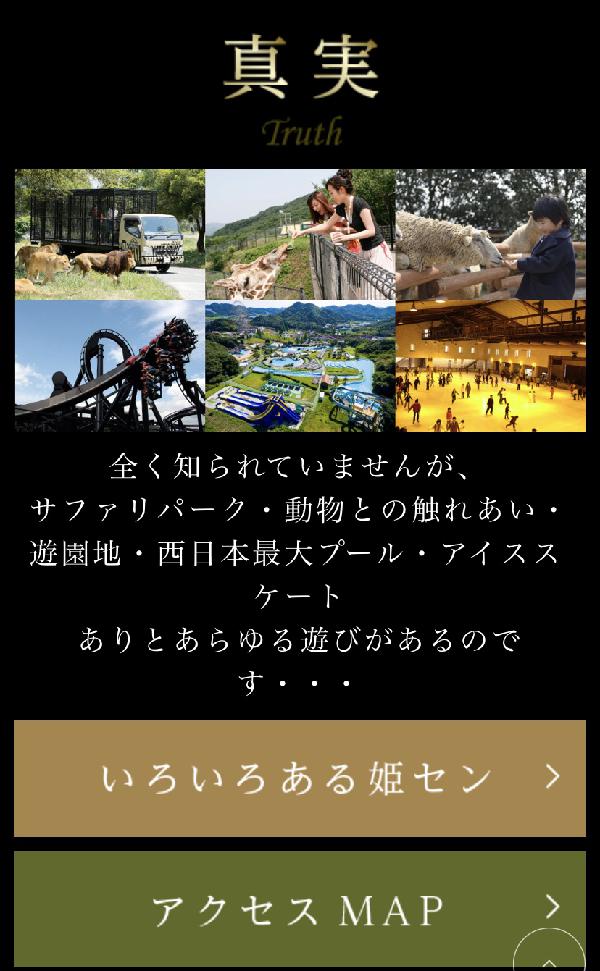 It seems that the pool is the largest in western Japan.  I did not know.  If you take a second look and scroll further ...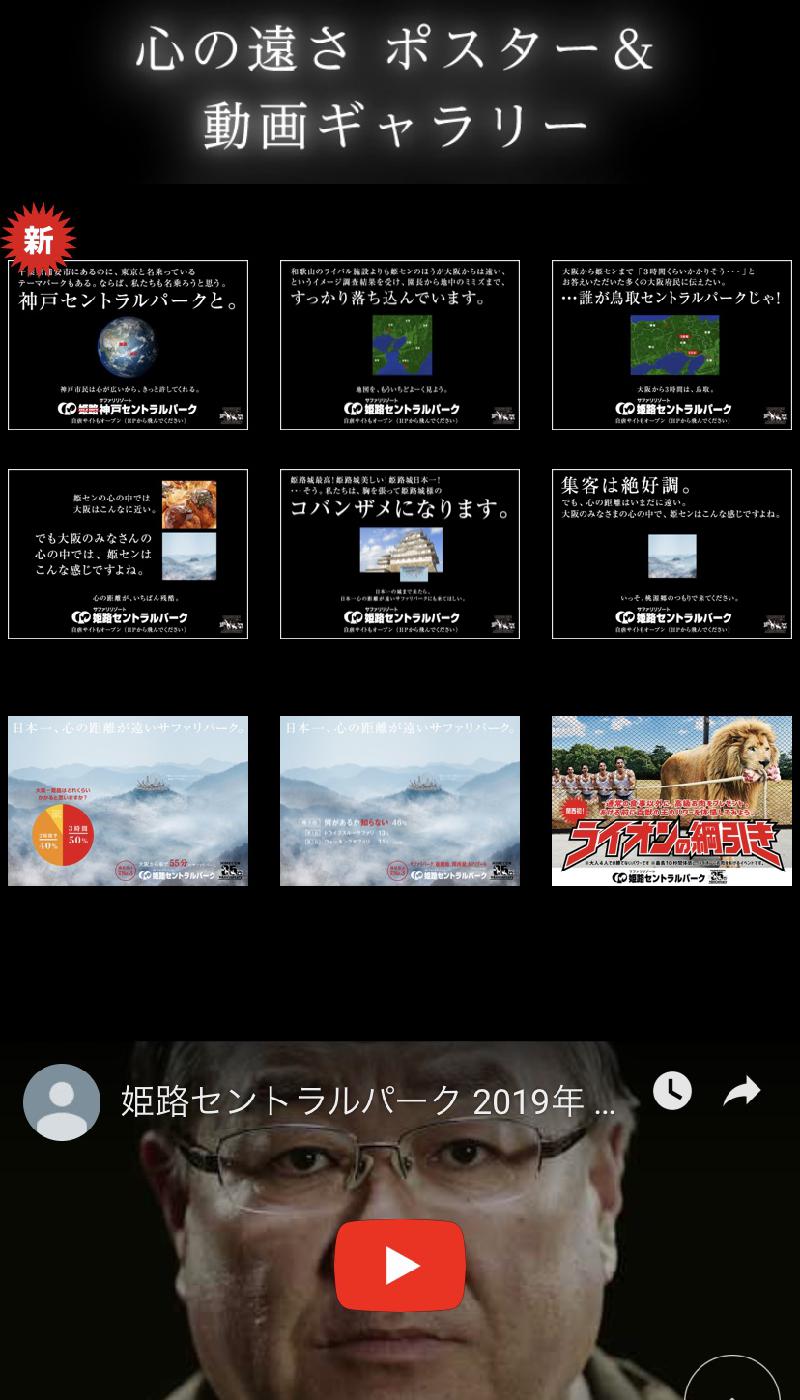 It seems that he is already messing around and running in a strange direction.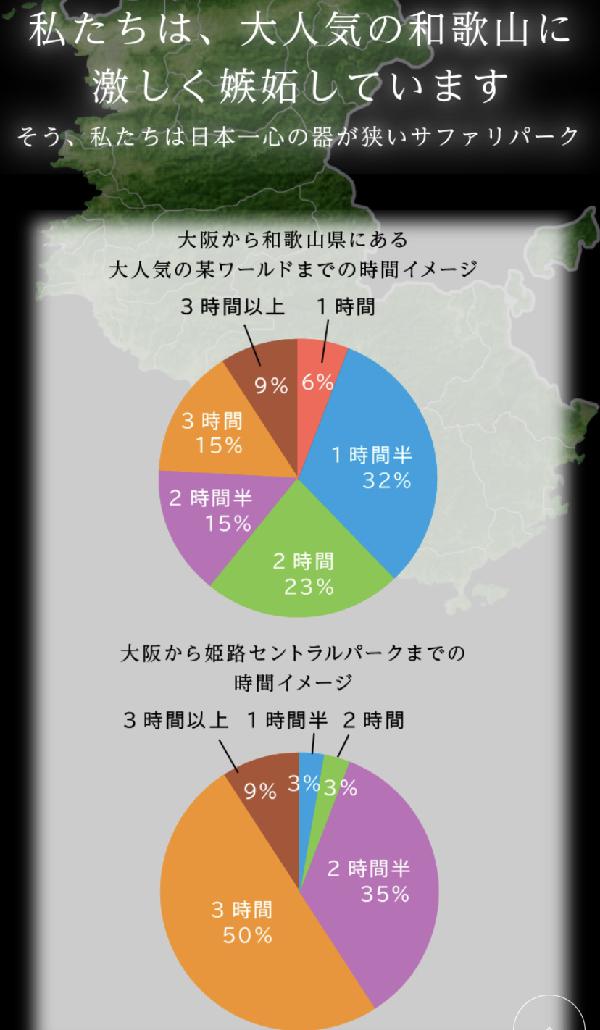 But I'm surprised at the comparison with Wakayama.  People in Osaka don't think Wakayama is so far.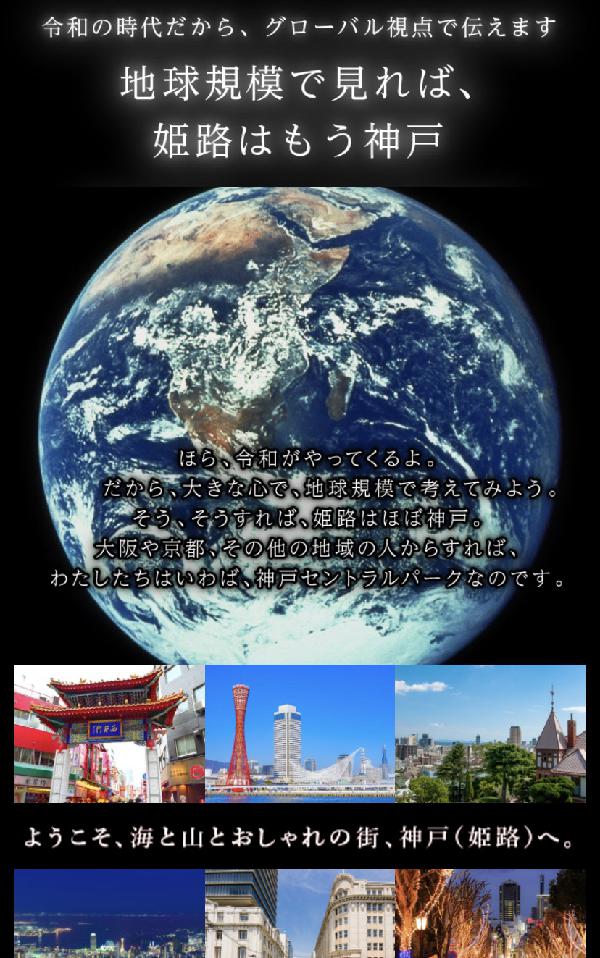 No, I don't think even Himeji people think they are with Kobe.  However, it feels very strange for people in Kobe to treat Himeji as if it were a very distant place.  I think Kobe is like a neighbor.  So, I don't know if it's as fashionable as Kobe, but anyway, please come and visit Himeji Central Park, which is fun and fashionable!