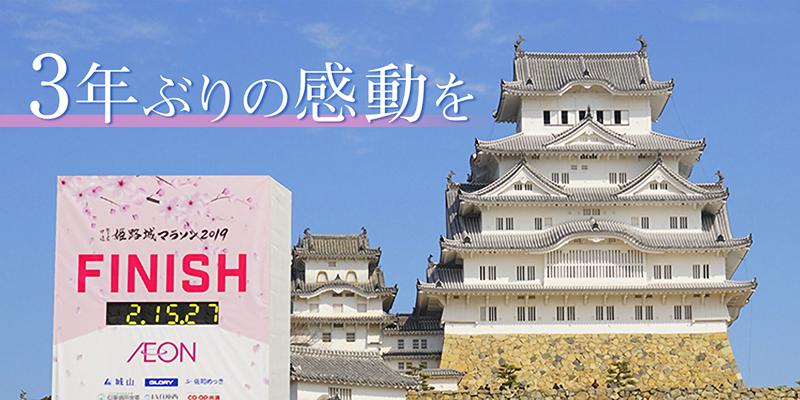 The Himeji Castle Marathon decided to be held for the first time in three years! 
Himeji Castle Marathon 2022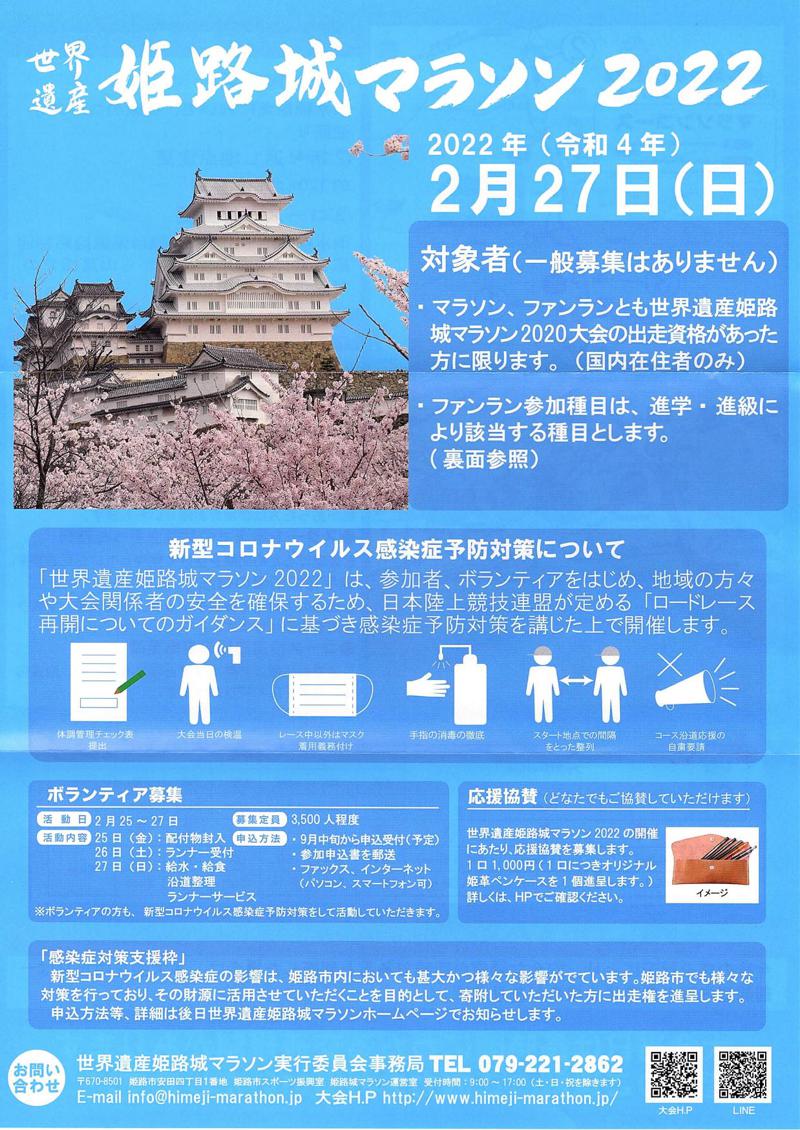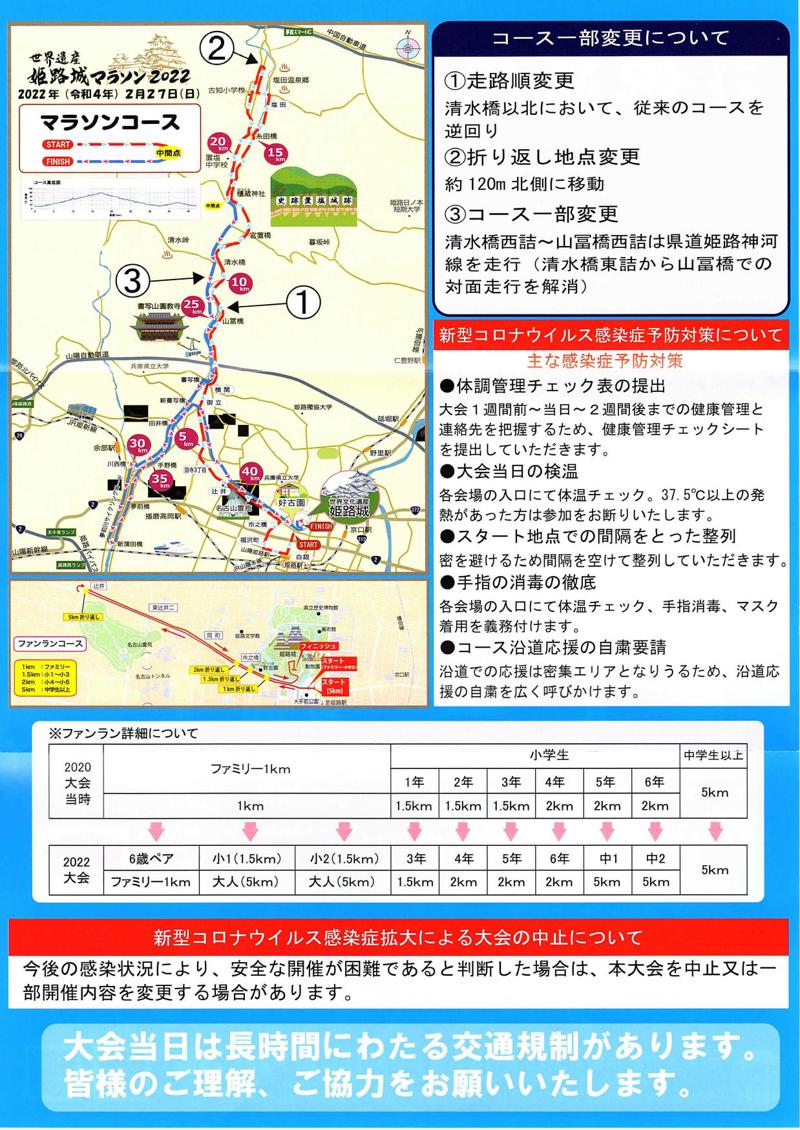 2022 (4 years of commander) February 27 
Target person (There is no general recruitment) 
· Merason, plan Rin, also a World Heritage Himeji Castle Marathon 2020 tournament. (Domestic residents only)  · The participants of Phanran are the subjects that apply due to advanced and advancement. 
About new coronavirus infection prevention measures 
"World Himeji Castle Marathon 2022" is a participant, volunteer, etc. In order to ensure the safety of regional people and tournaments, in order to ensure the safety of people in the Nippon Athletics Federation, Infectious Diseases It will be held after taking 
Recruitment of volunteers 
February 25-27 
About 3,500 people 
25th (Fri): Distribution Sealing  26th (Sat): Runner receptionist  27th (Sun): Water supply, lunch, roadside consolidation, runner service 
· Application acceptance from mid-September (planned)  · Mail participation application form  · Fax, internet (PC, smartphone possible)  ※ We work with new coronavirus infection prevention measures. 
Support for support (anyone can spend apart) 
We will recruit cheering for support for holding the World Himeji Castle Marathon 2022.  1,000 yen (1,000 yen will be promoted one original princess pen case per unit.) For more information,  Home page  please confirm. 
Infectious disease countermeasure support frame 
The effects of new coronavirus infections are hugely and various effects in Himeji City. There are various measures in Himeji City, and we will give youginance to those who donate for the purpose of using it for its financial resources. Details such as the application method will be notified of the World Heritage Himeji Castle Merason website later. 
World Heritage Himeji Castle Marathon Executive Committee Secretariat 
Himeji City Yasuda 4-chome 1 Himeji City Sports Promotion Office Himeji Castle Marathon Operating Room 
9:00 to 17:00 (except Saturday, Sun and Congratulations)