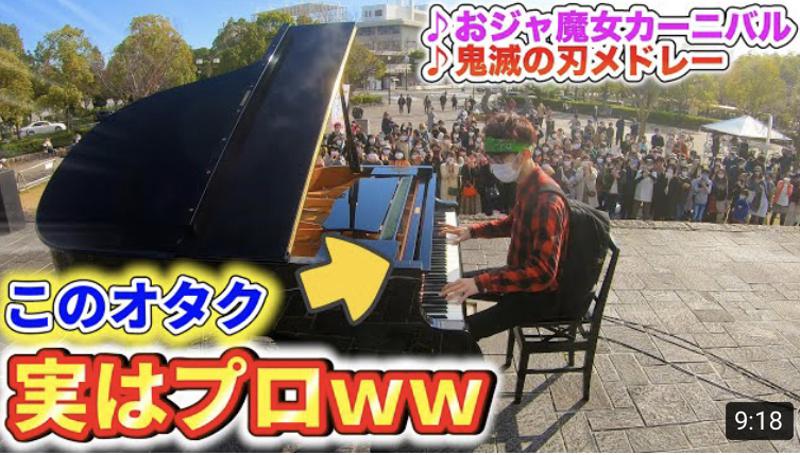 Your pianist's famous Yomi played a piano at Himeji. The otaku-like amateur is quite cool and the piano plays a piano! 
Yomiya appeared in the Hime Aya Festival! 
Pianist Yomi Shiho offers piano performance at the citizen participation music event called Himeji Himeko! It was a wonderful tone, and everyone was grabbed everyone 's heart. Music is wonderful. 
What is the princess festival? ? 
It is a citizen-participant music event that started from 2018 as part of the "Music Town and Himeji" project, which is the power of music that Himeji is working well with the power of the music. 
<第3回姫音祭出演者募集要項のご案内>
出演者募集開始。募集要項はリンク先のギガファイル便アドレスからダウンロードできます。詳細は姫音祭公式FBにて!!#姫音祭#姫路市 

<応募要項ダウンロード>https://t.co/yKbjOwxnK9

<応募者は必ずご視聴ください>https://t.co/wBI7DIXSTf pic.twitter.com/x4SYSQvRVi

— 【公式】姫音祭 (@himeonsai) September 6, 2020

 
Princess Festival YouTube Channel 
To you who wanted to play the piano