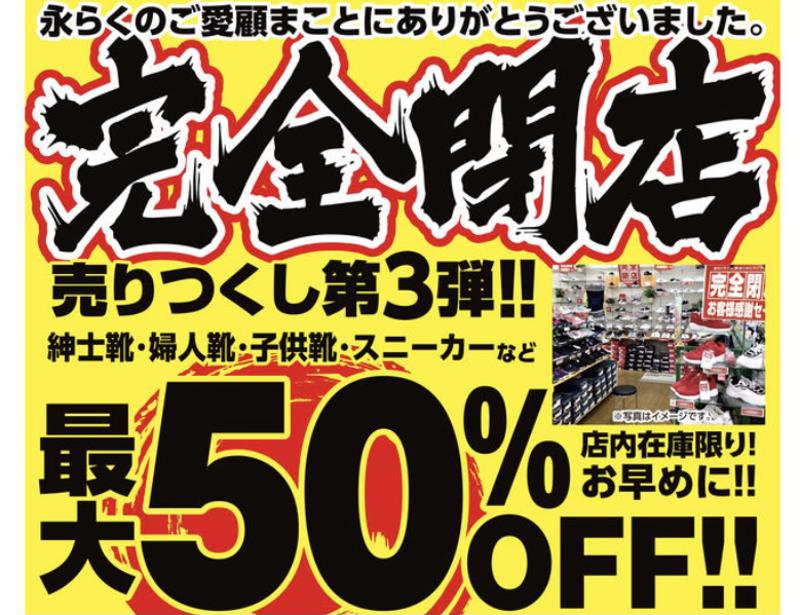 Shoe Plaza Himeji Katsuhara Shop held a closing sale from March 25, 2021 (Thursday)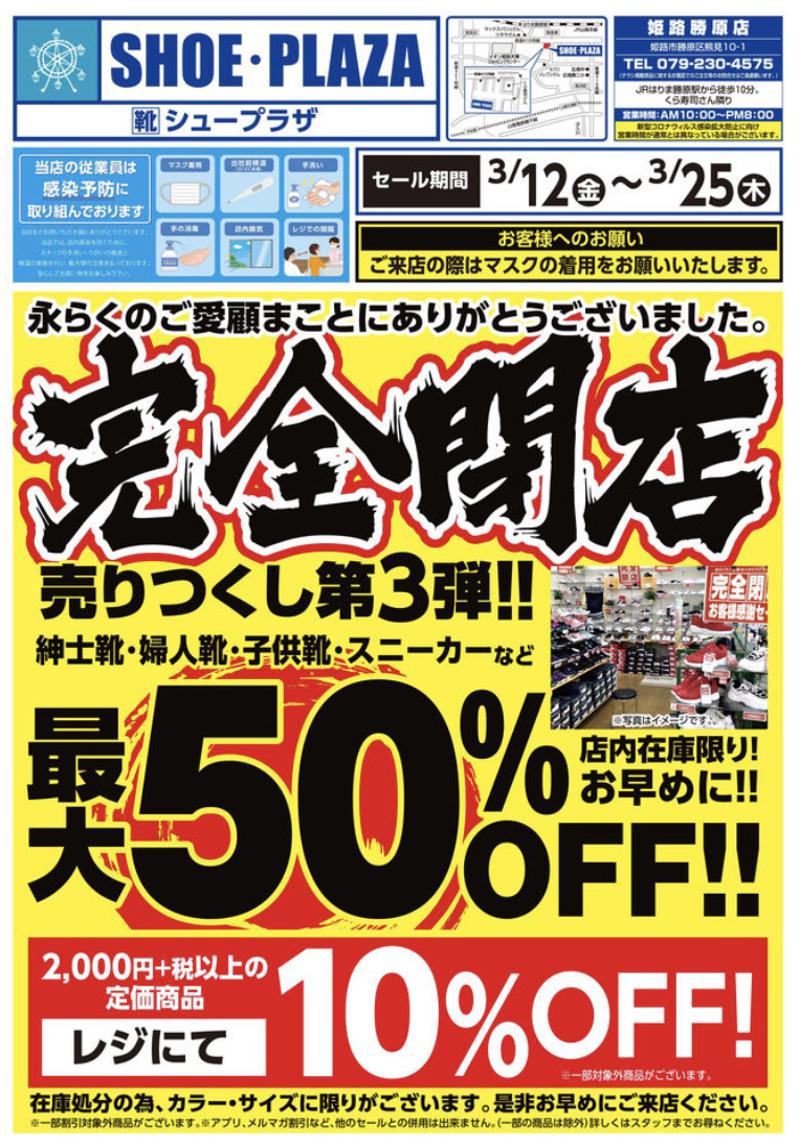 The sale period is  March 25 to  SPAN>! How  Up to 50% OFF! !  SPAN>   Purify price 2,000 yen (tax) If you purchase a product of more  SPAN>, it will be 

 10% OFF!  SPAN>  ※ There is a partially targeted product. 
Himeji City Katsuharu-ku, Hyogo Prefecture Kuma Kuma 10-1