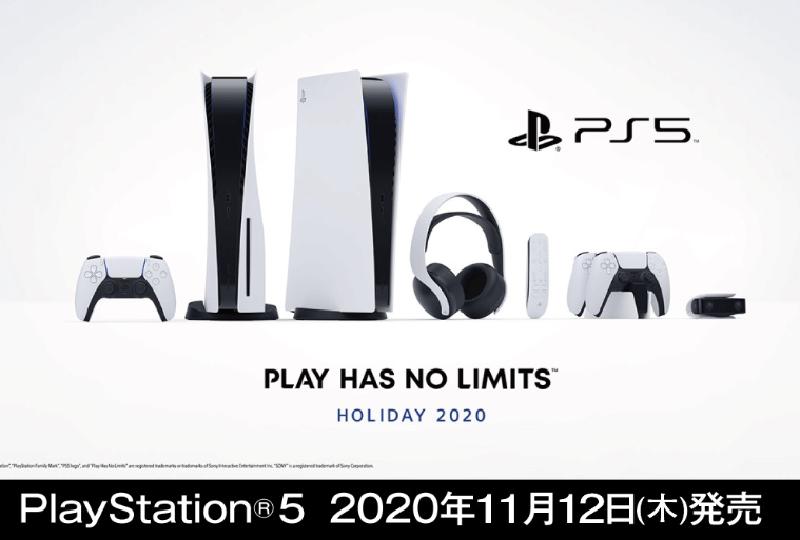 Joshin is held on lottery that the right to buy PlayStation 5 is being held! 
To enter a lottery, you need  joshin card  span> and  joshin app  span>!  If you have installed yet, let's install it!  Open the joshin app after installation,  

 Home> Entertainment> PlayStation5  SPAN>.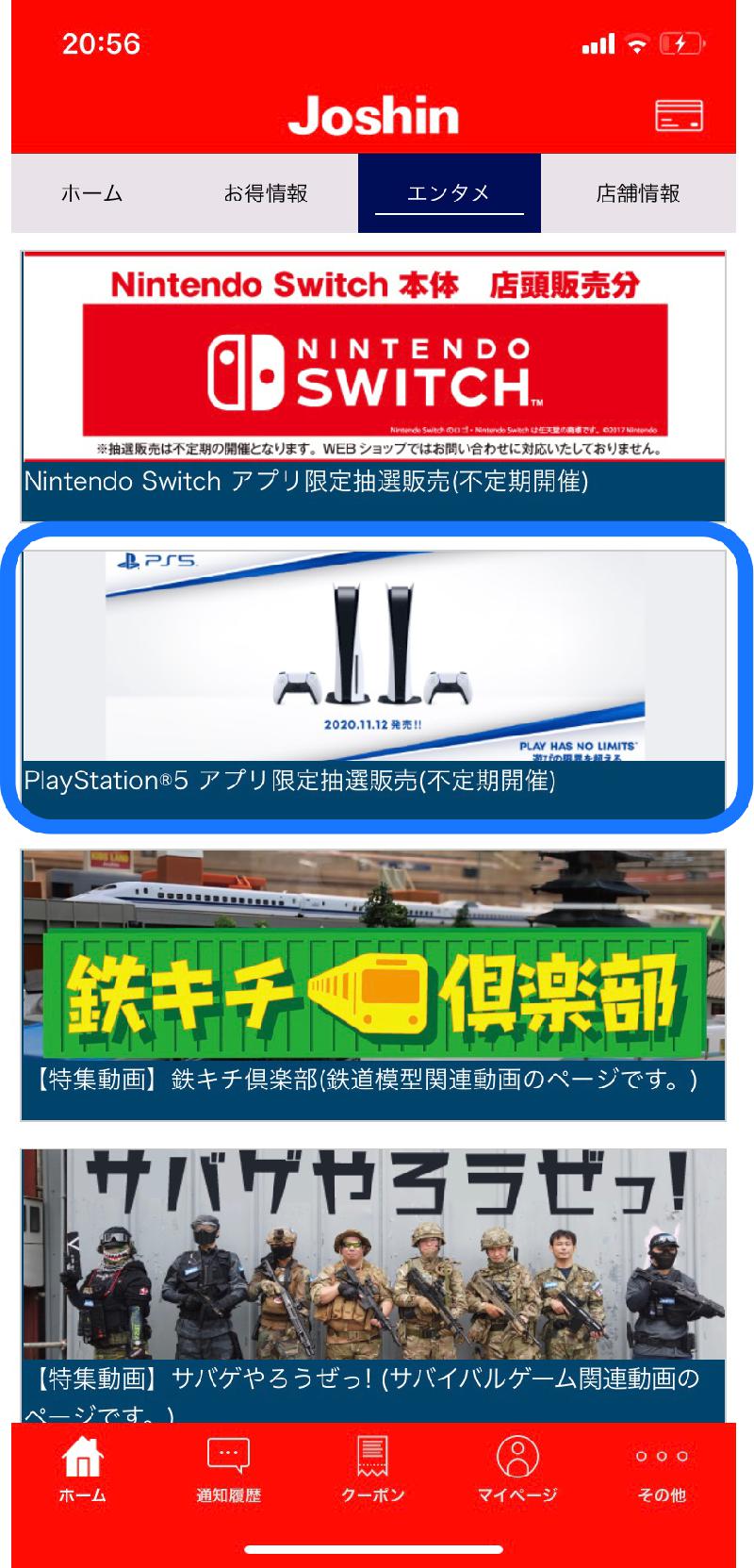 Tap Joshin App Limited lottery sale.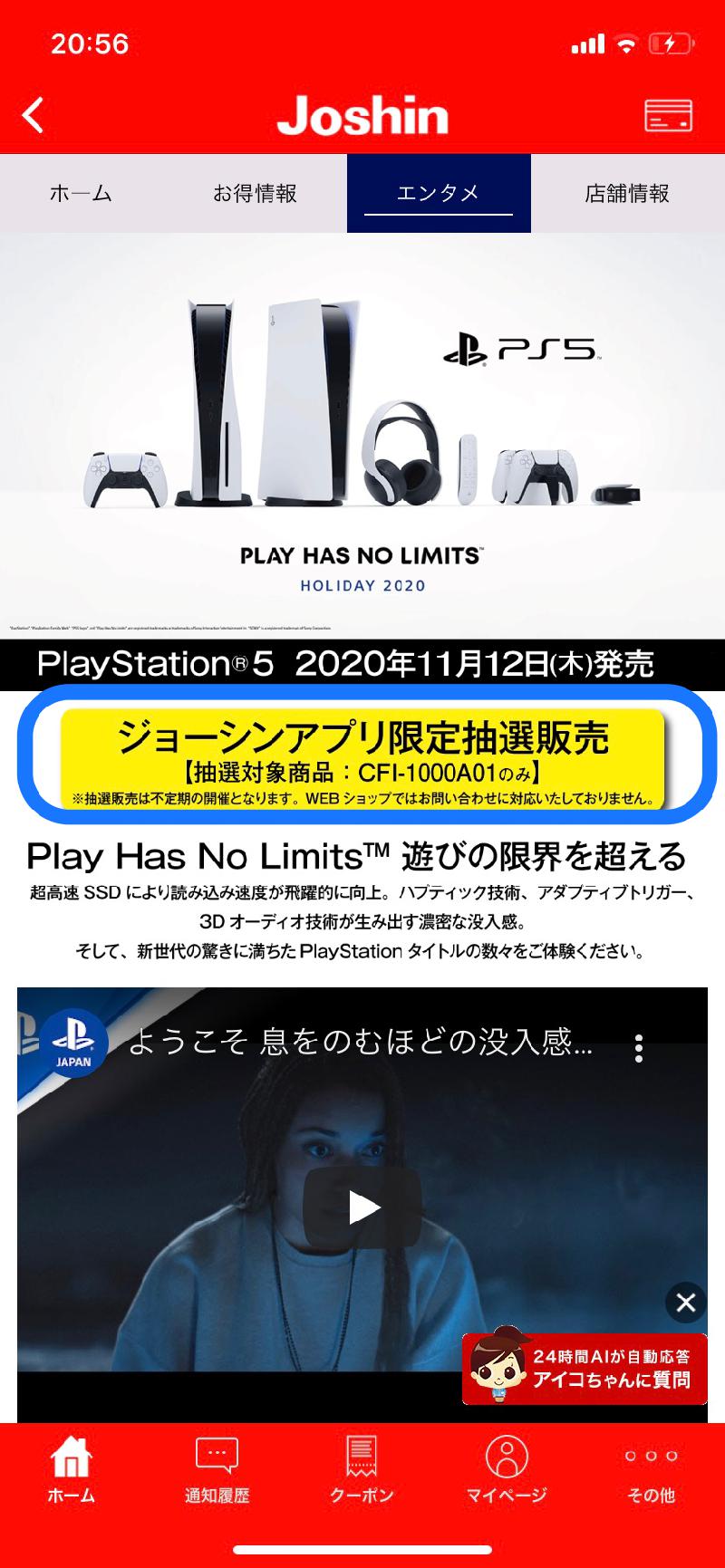 Tap PLAYSTATION 5 lottery sale.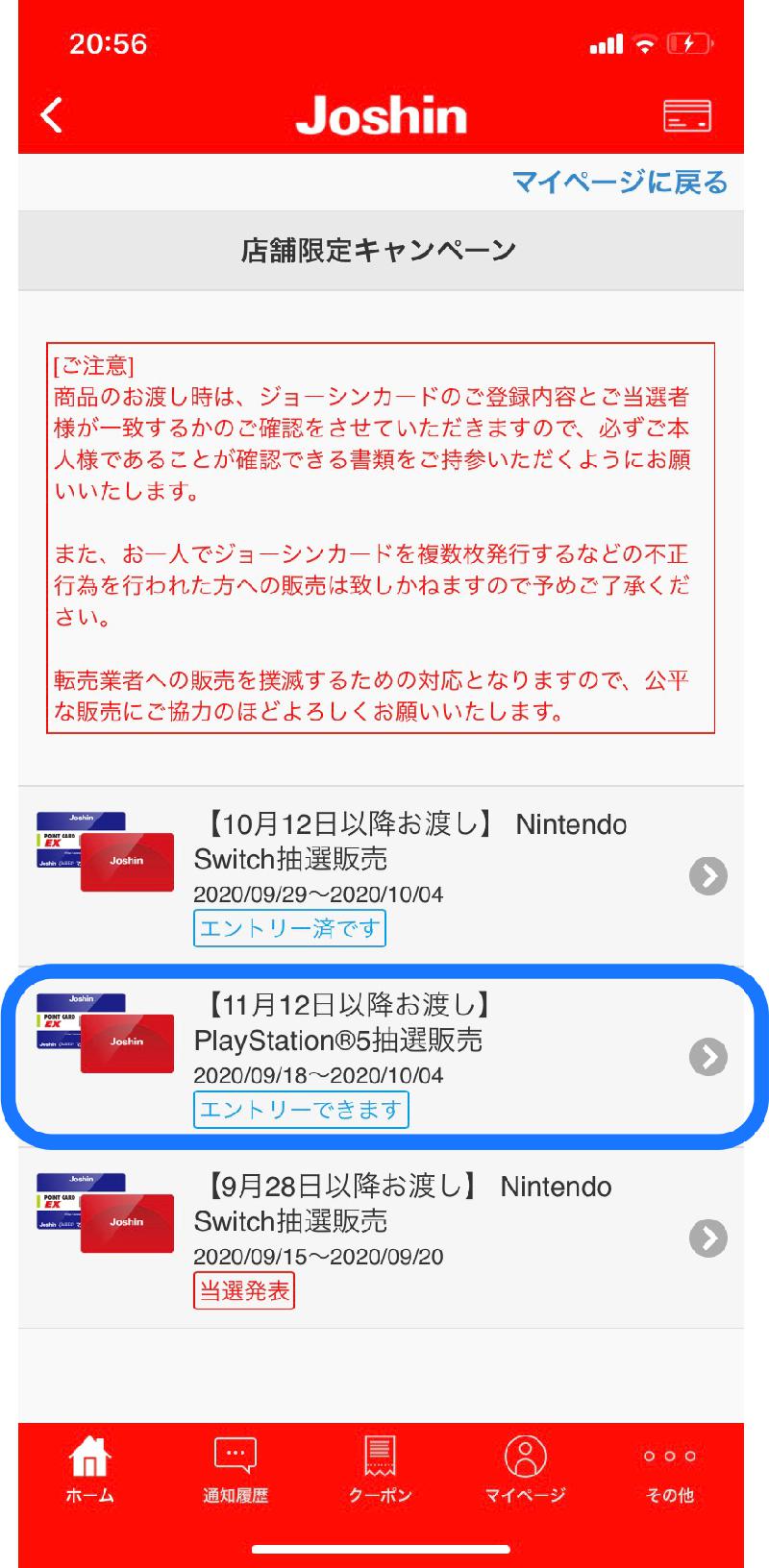 Agree to your entry's precautions and proceed.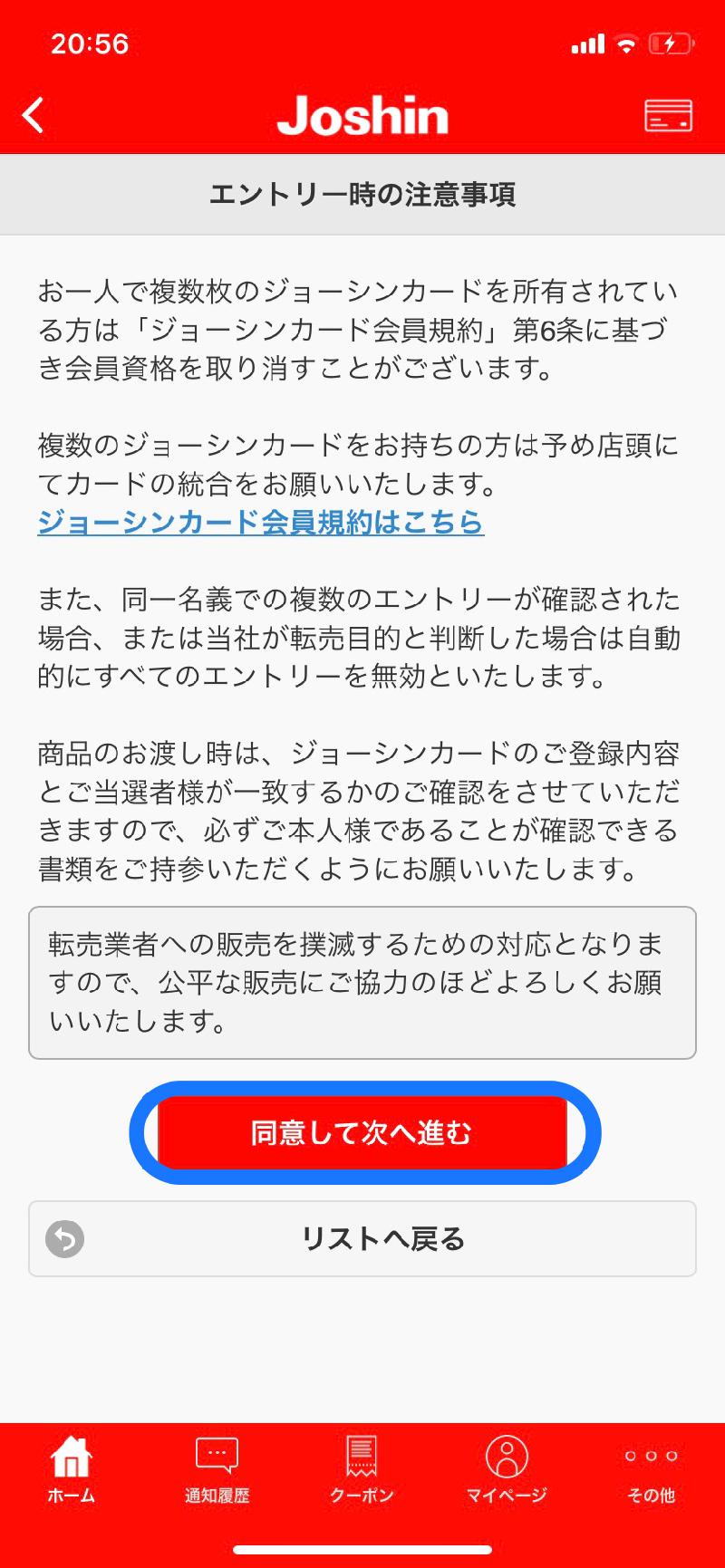 After that, follow the instructions on the screen to select a prefecture and a store, and then enter!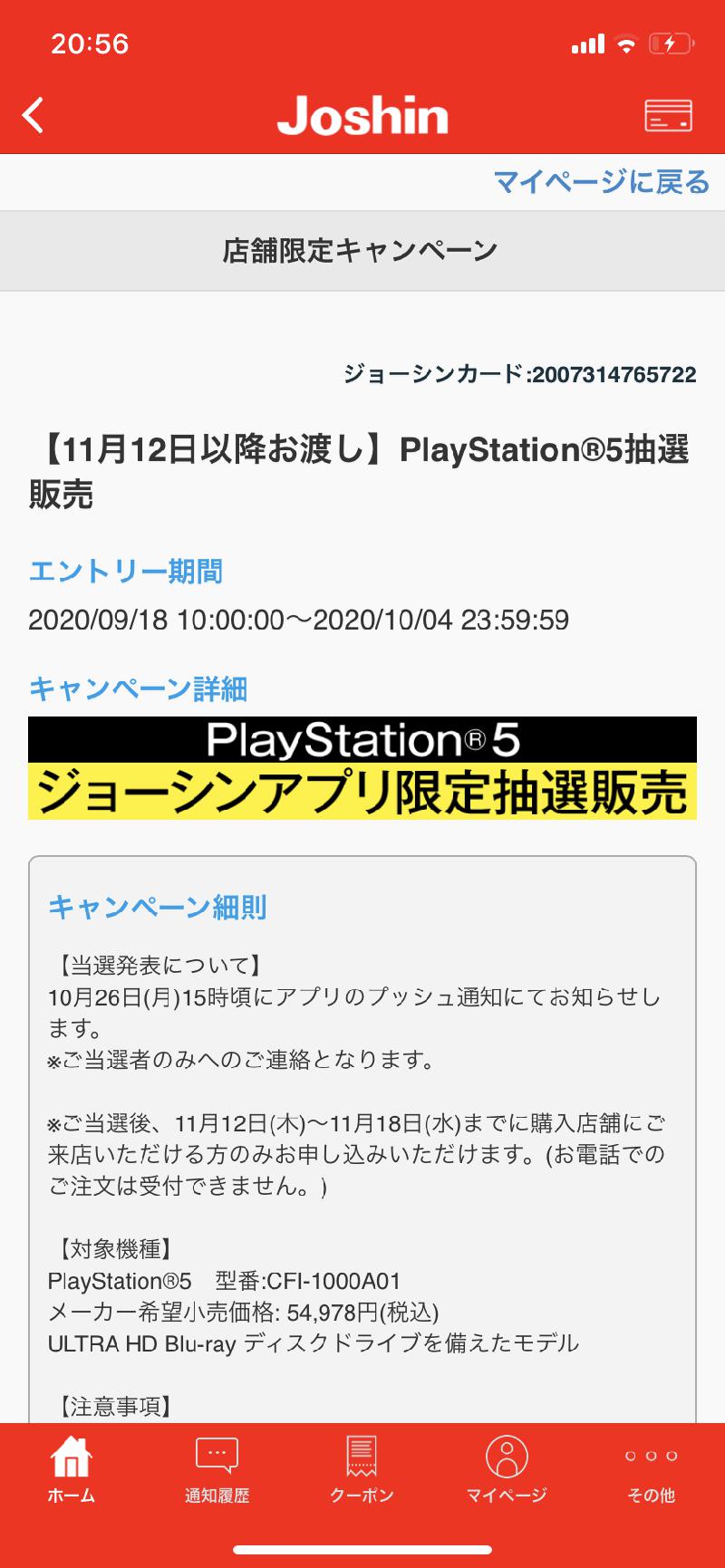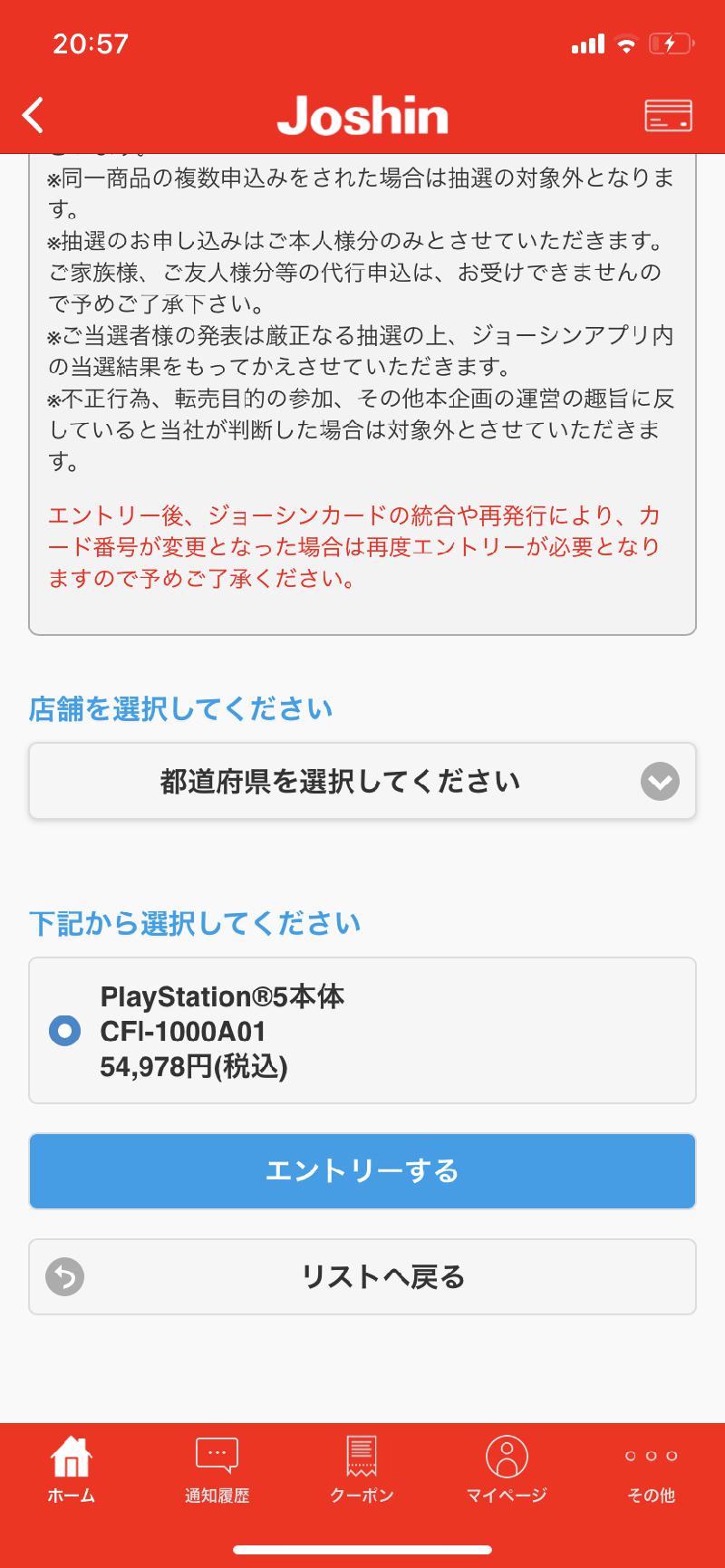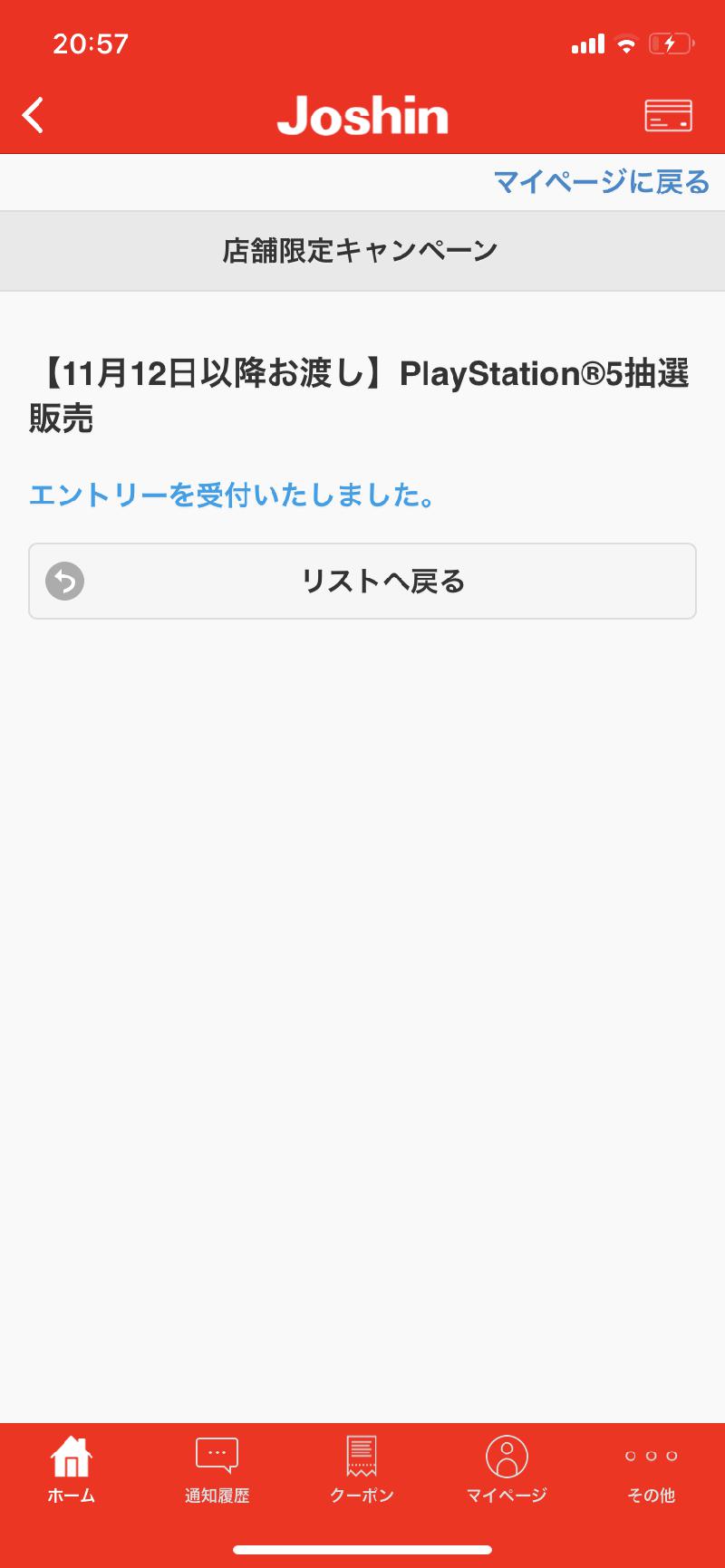 Lottery Entry Period  SPAN>  2020/09/18-2020 / 10/04 23:59  Delivery is 11/12 or later  Sales prices are 54,978 yen (tax included).   Lottery Participation Conditions  SPAN>  That there is a purchase history on the Joshin card  

 Winning Announcement  SPAN>  10/26 Notice in the Joshin app at around 15:00  Receive at the store selected at the time of entry