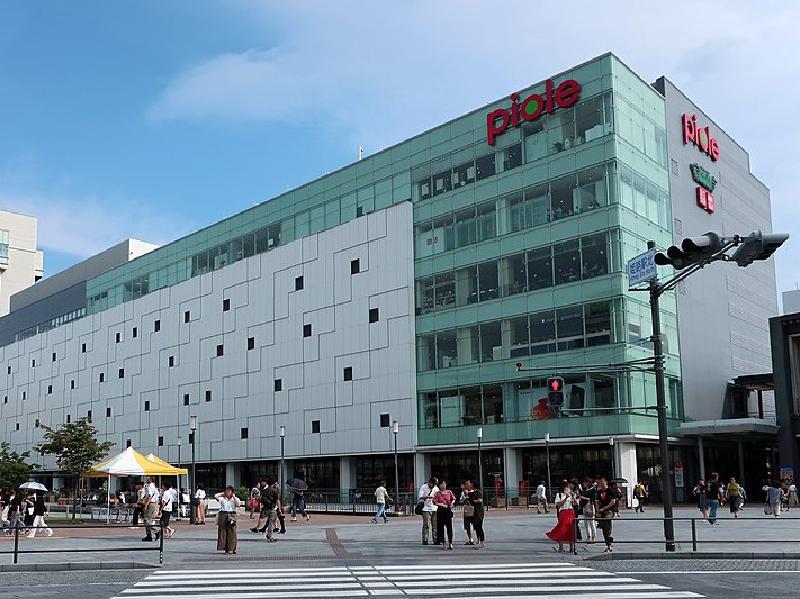 As of May 23, Pierre Himeji is almost open for business, except for some stores.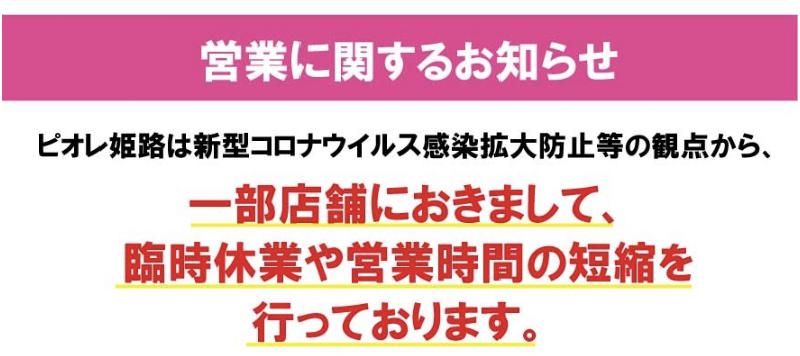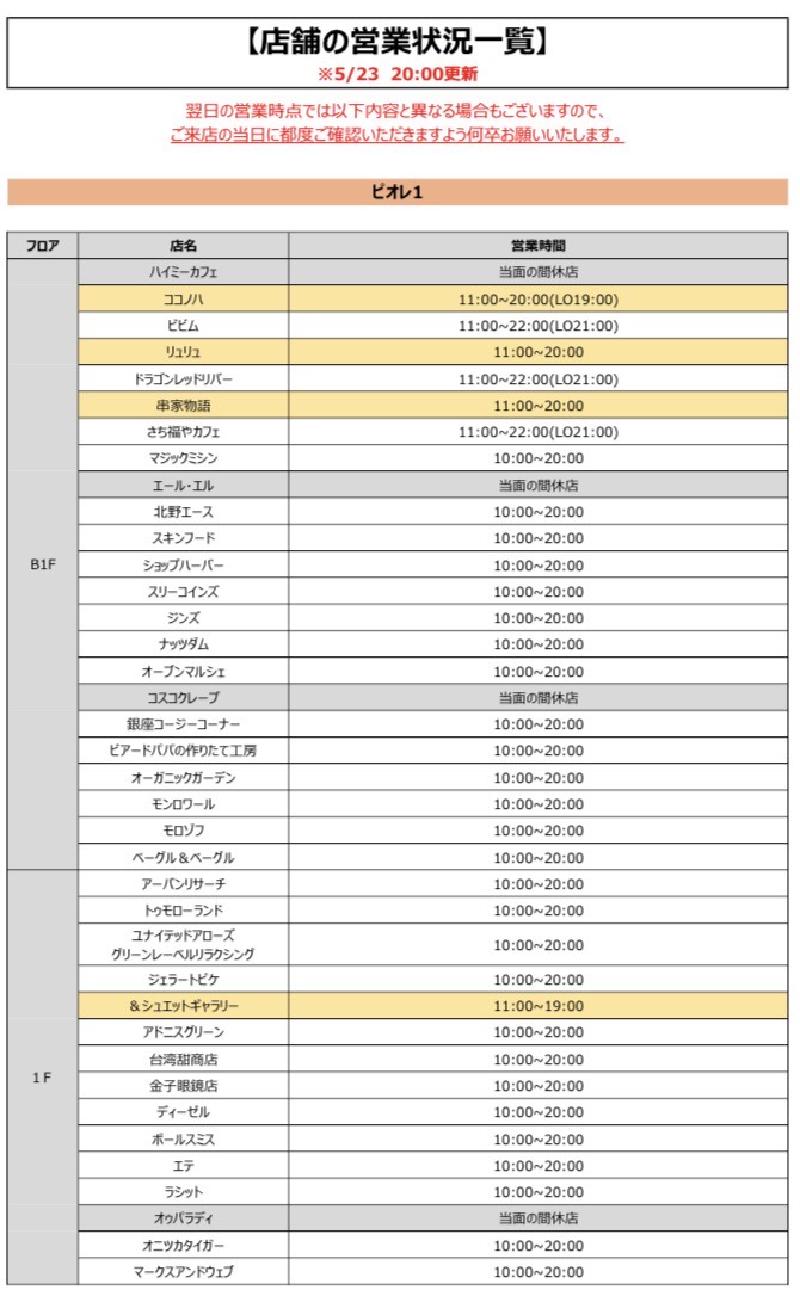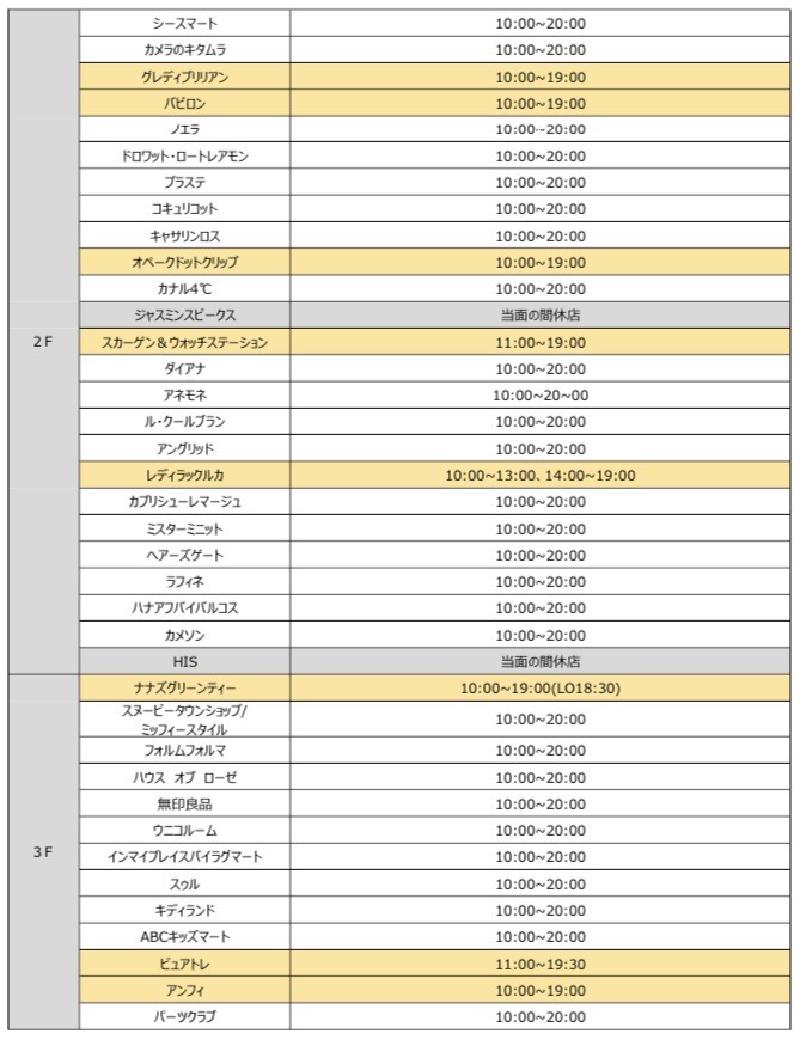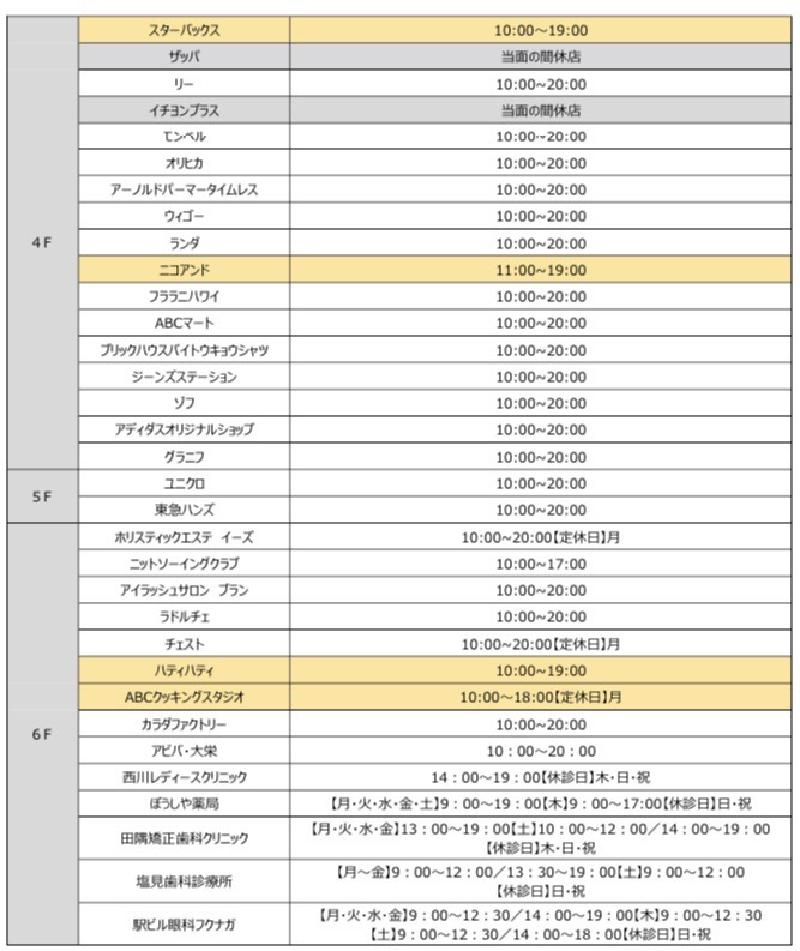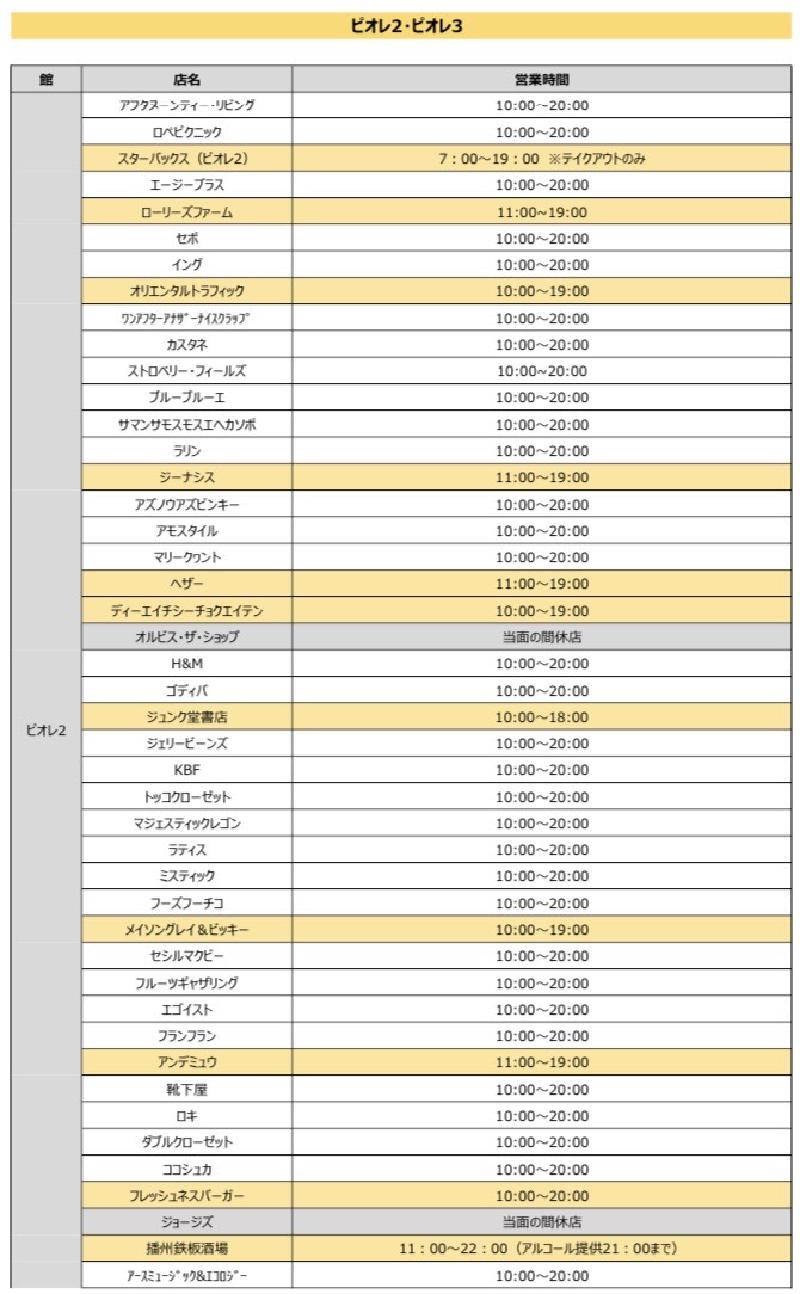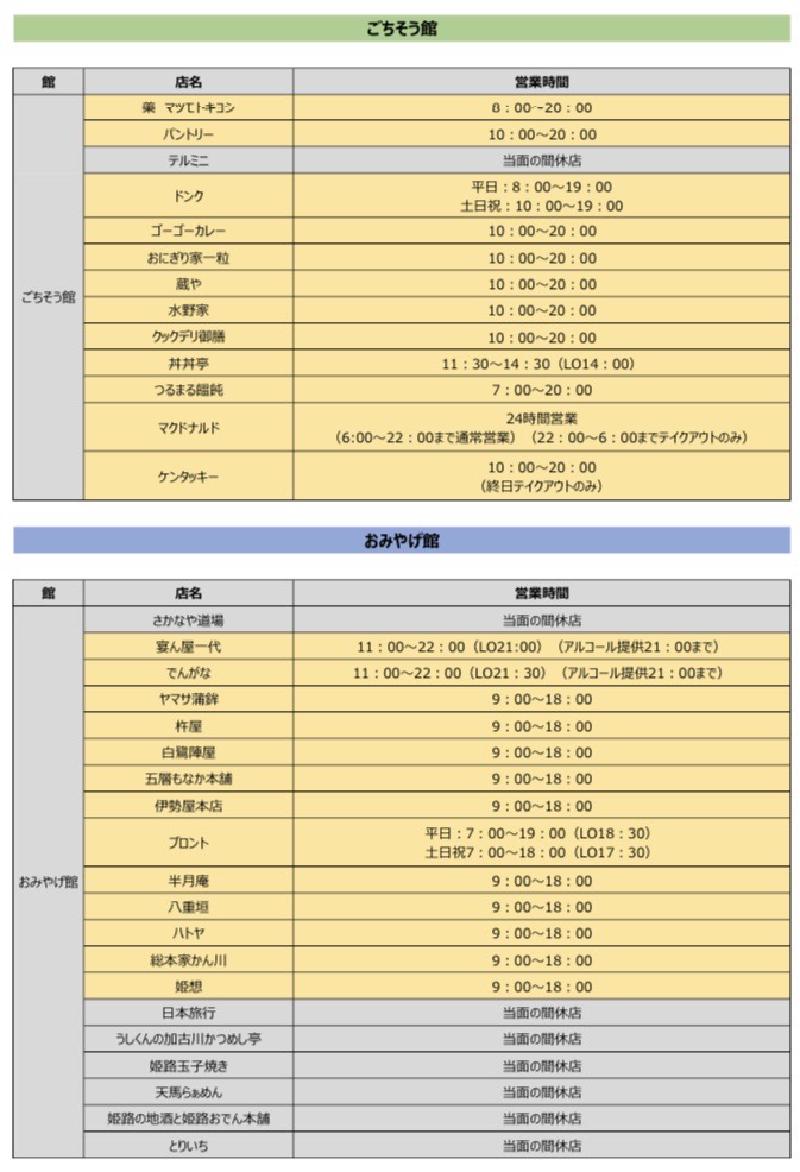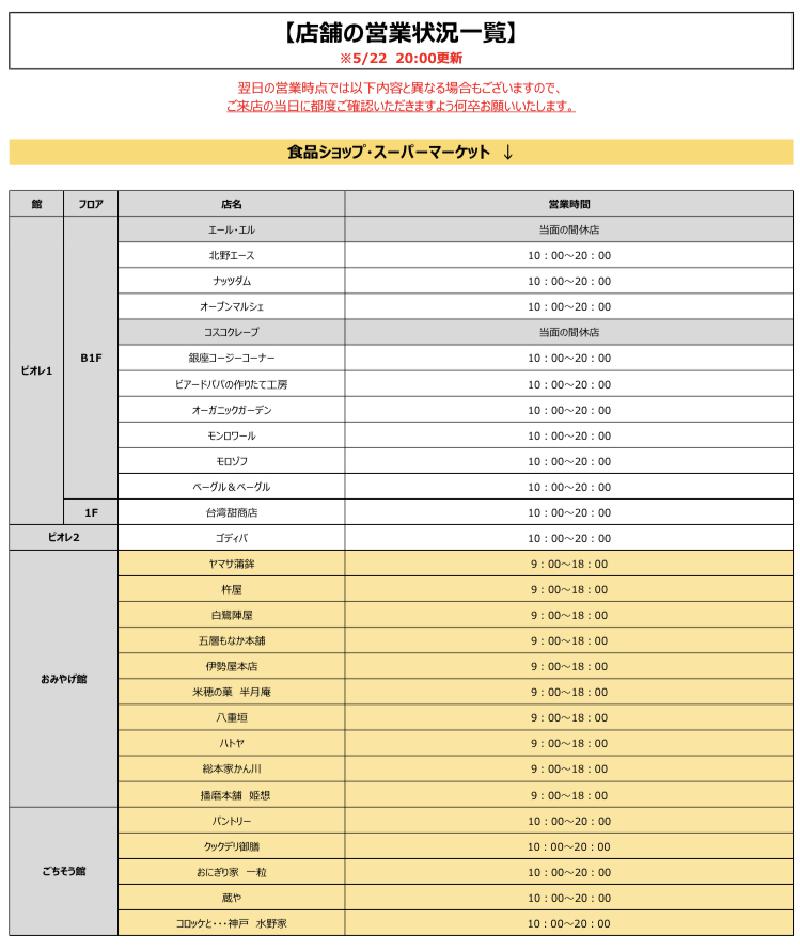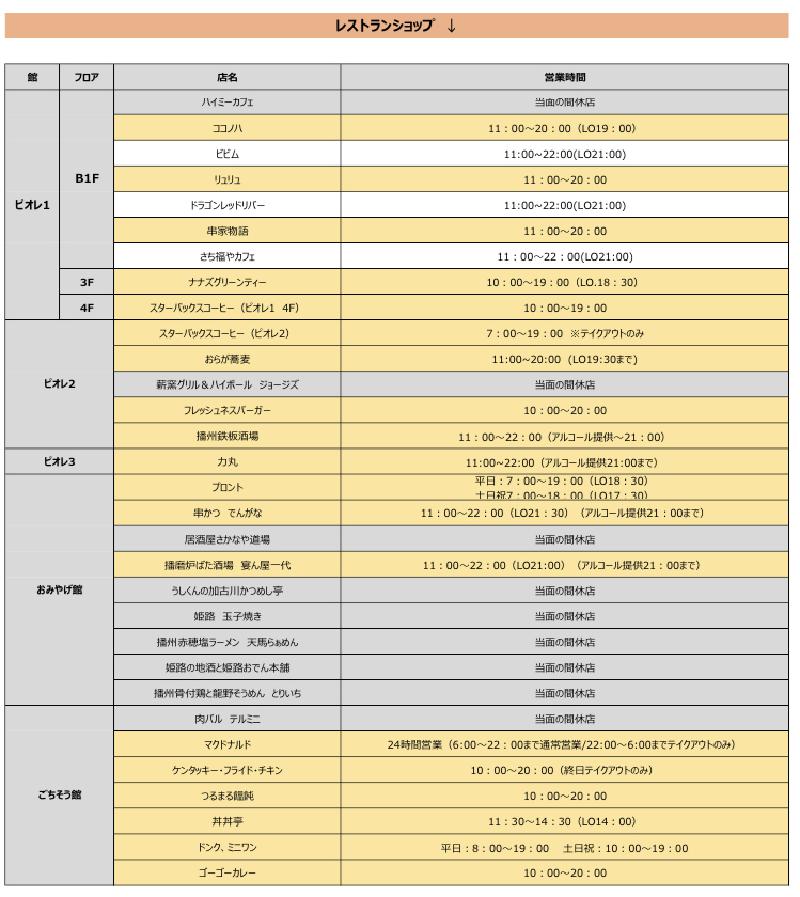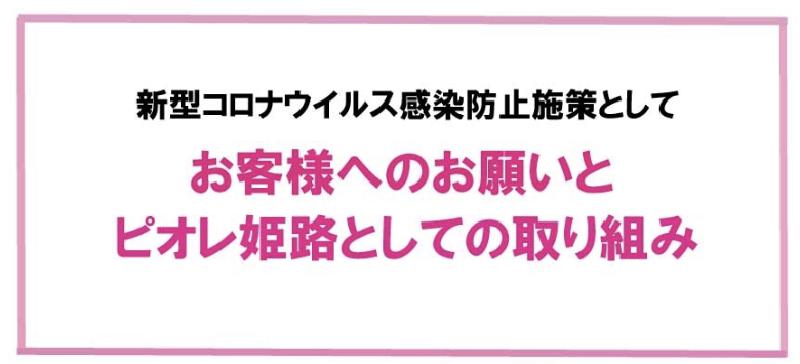 Request to customers as a new coronavirus infection prevention measure based on Hyogo prefecture request contents 



 ○ We apologize for the inconvenience, but please refrain from entering the facility if you have a fever or feel unwell.
 Please cooperate with wearing a mask and coughing etiquette in the hall.
 ○ Please use the disinfectant solution provided at the entrances and toilets, etc. to help disinfect your fingers.
 ○ Please avoid crowded times (around 14:00 to 18:00) as much as possible, and we ask that the number of people visit us as small as possible.
 ○ Please secure a social distance in the store, aisle, escalator, etc.
 Please understand the staff wearing masks, installing transparent sheets in stores, etc., and using the coin tray at checkout.


 

 Piore Himeji is implementing the following measures to prevent new coronavirus infections based on Hyogo Prefecture's requests. 



 ○ The doors are periodically opened to enhance ventilation.
 ○ We regularly disinfect and sterilize doors, handrails, elevator buttons, etc.
 ○ We have installed a disinfectant solution for customers at doorways and toilets.
 〇 Some stores and information counters have transparent sheets.
 ○ The staff members wear masks.
 ○ The staff in the hall thoroughly check the temperature every day. (If the temperature is 37.5 ° C or higher, we will suspend work.)
 ○ In the case of congestion, we may implement restrictions such as admission.