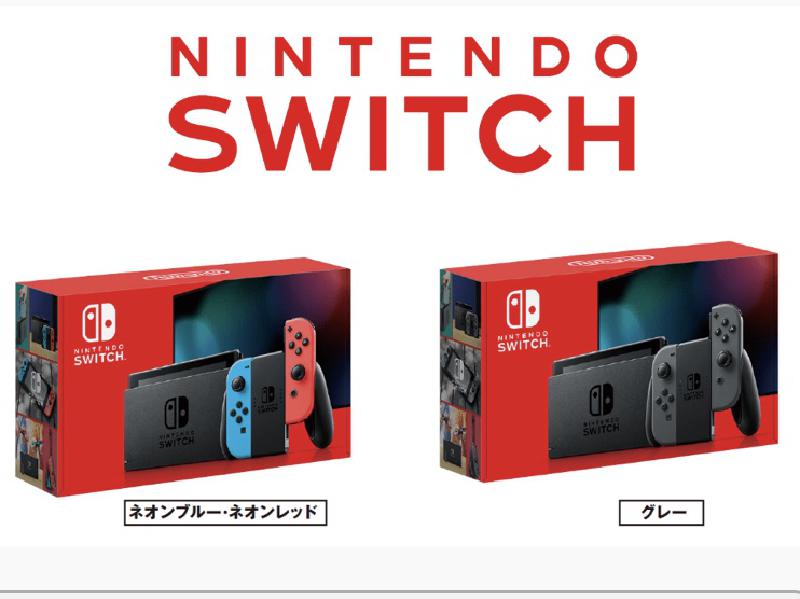 Currently, Joshin is held on lottery that the right to buy Nintendo Switch that is difficult to buy and purchase is being held! 
This time, the Nintendo switch that may be obtained by lottery is   Two types of neon blue neon red  SPAN> and 

 gray  SPAN> 

To enter a lottery, you need  joshin card  span> and  joshin app  span>!  If you have installed yet, let's install it!  Open the joshin app after installation,  Select 

 Home> Entertainment> Switch  SPAN>.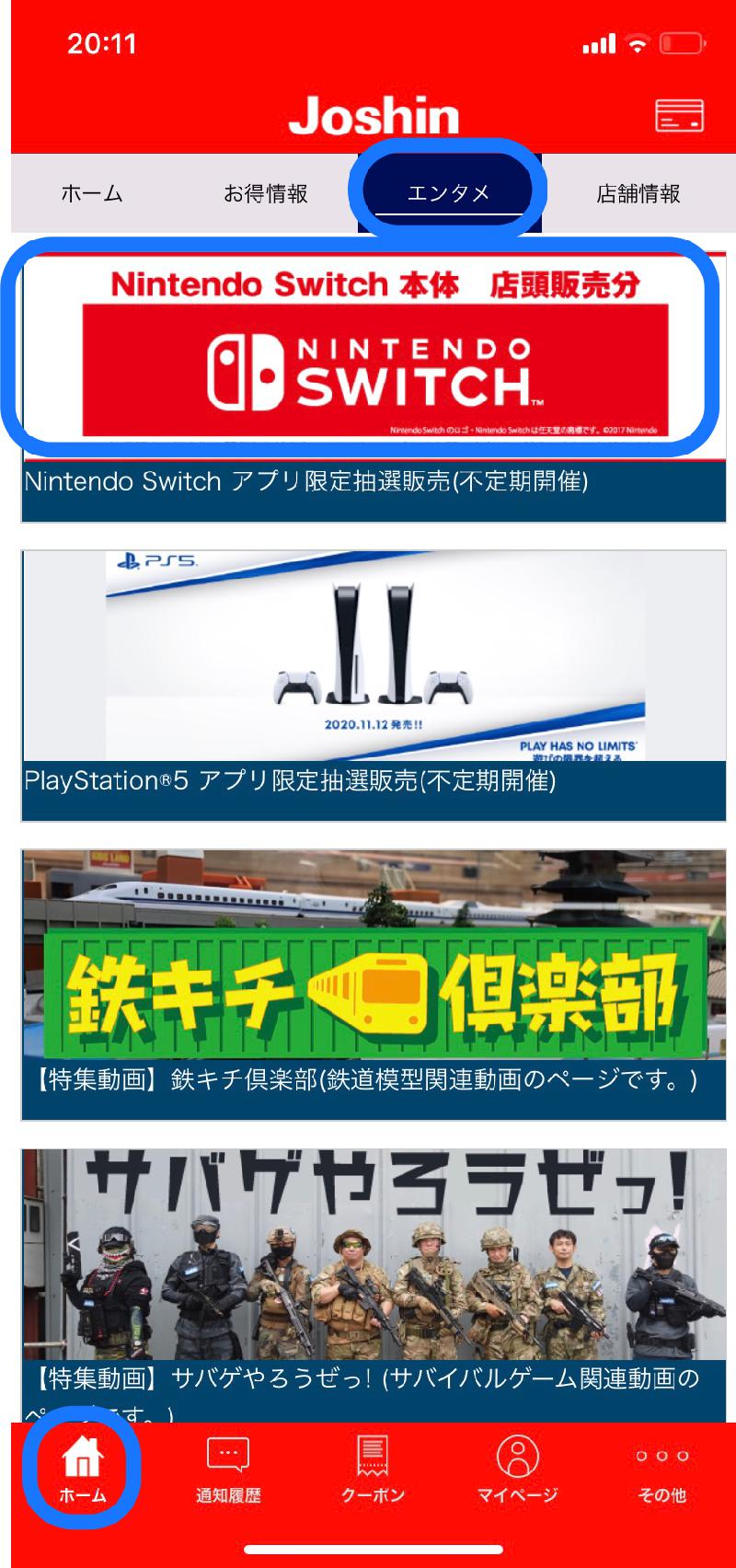 Then select SWITCH lottery sales.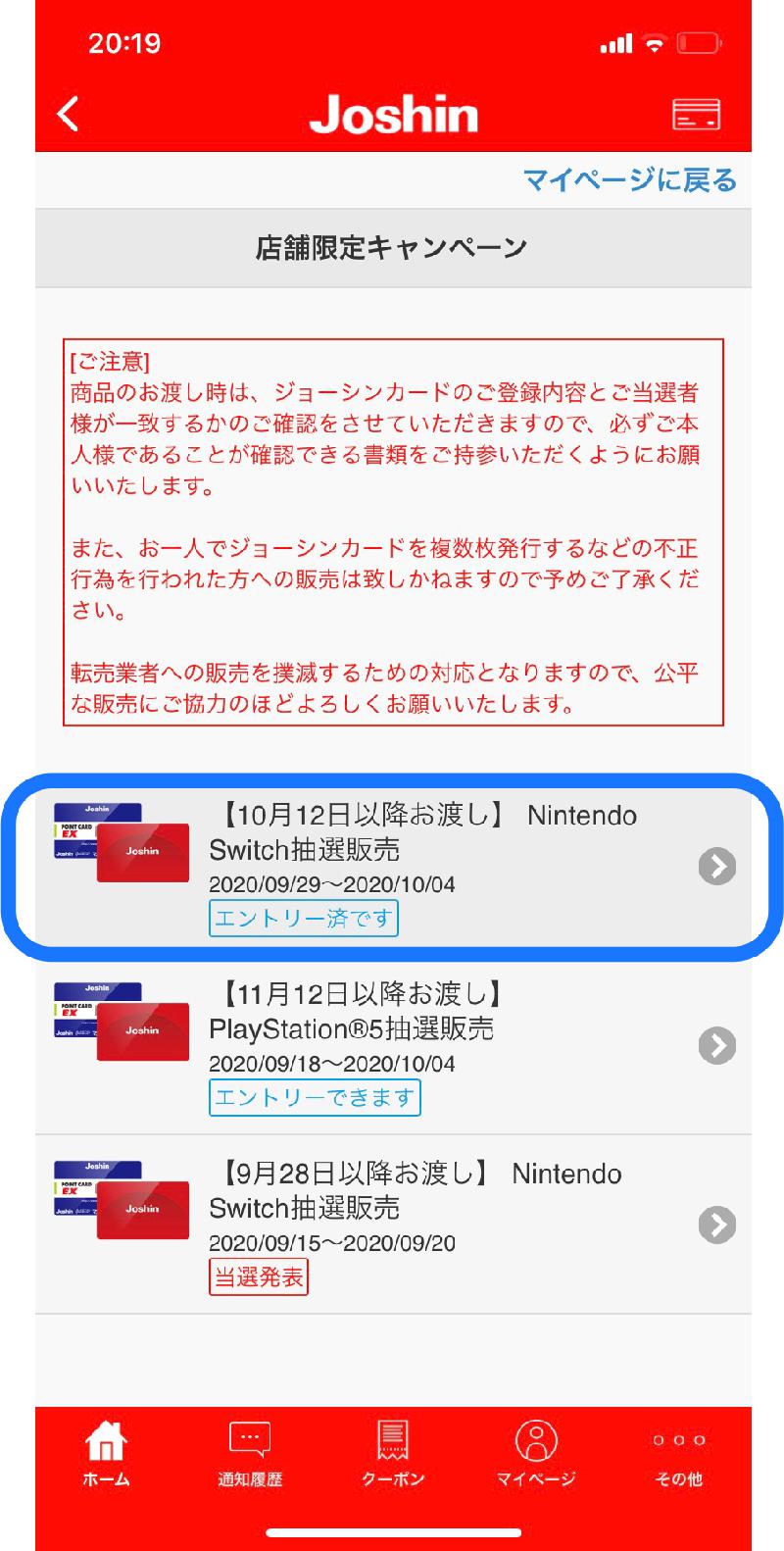 After that, follow the instructions on the screen to select a prefecture and a store, and then enter!   Lottery Entry Period  SPAN>  2020/09/29 to 2020/10/04 23:59  Delivery is 10/12 or later  The price of Switch is 32,978 yen (tax included).   Lottery Participation Conditions  SPAN>  That there is a purchase history on the Joshin card  

 Winning Announcement  SPAN>  10/12 Notice in the Joshin app at around 15:00  Receive at the store selected at the time of entry