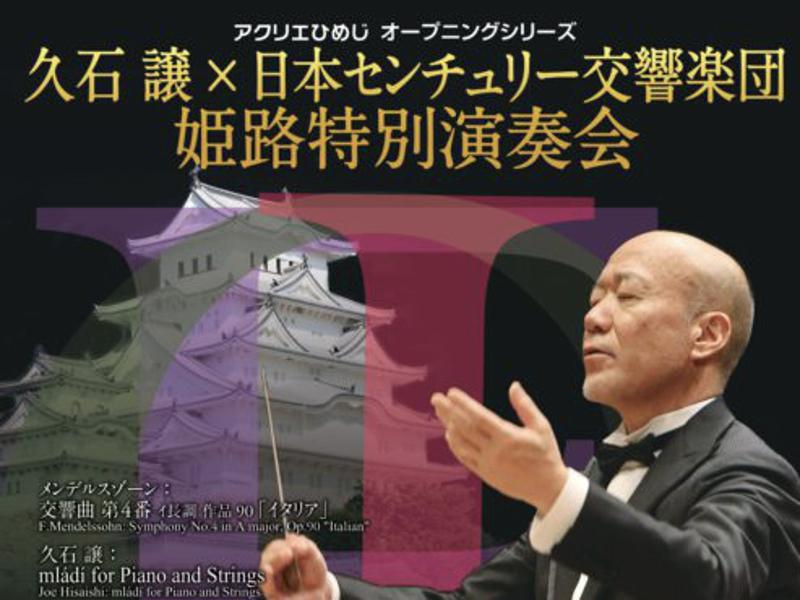 Hisaishi Himeji Opening and Nippon Century Symphony Orchestra will decorate gorgeously with Ghibli's famous songs!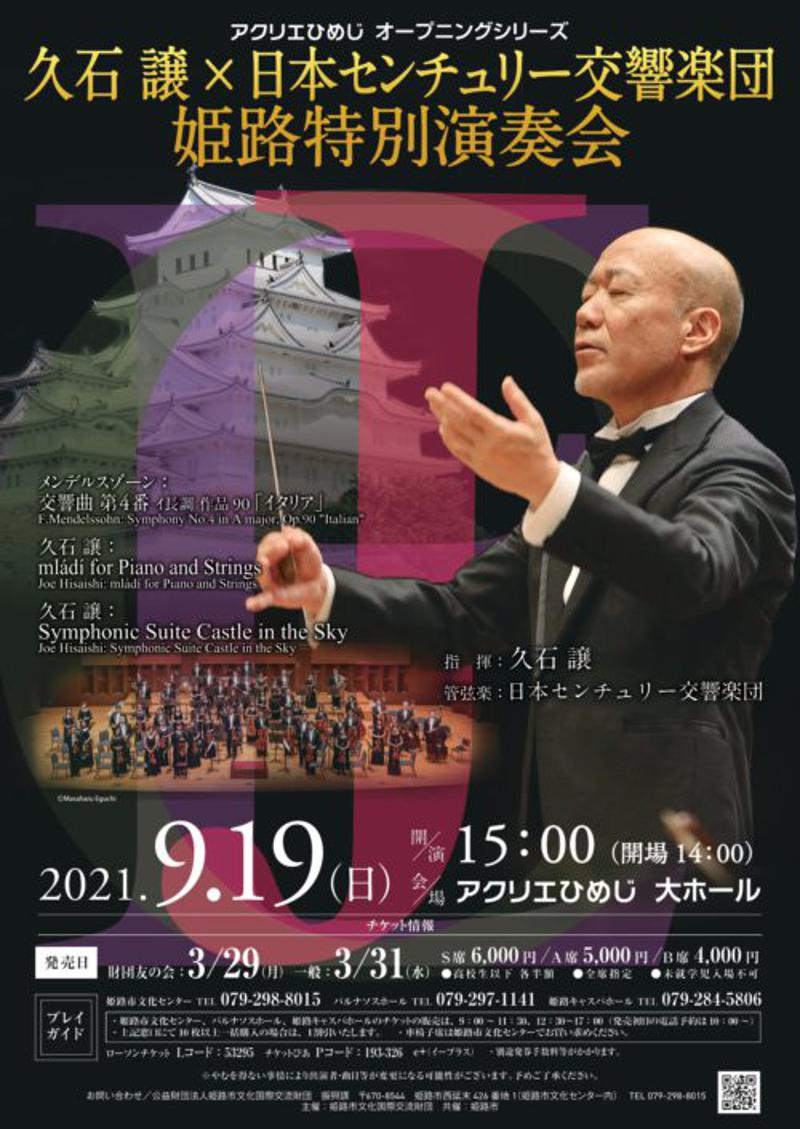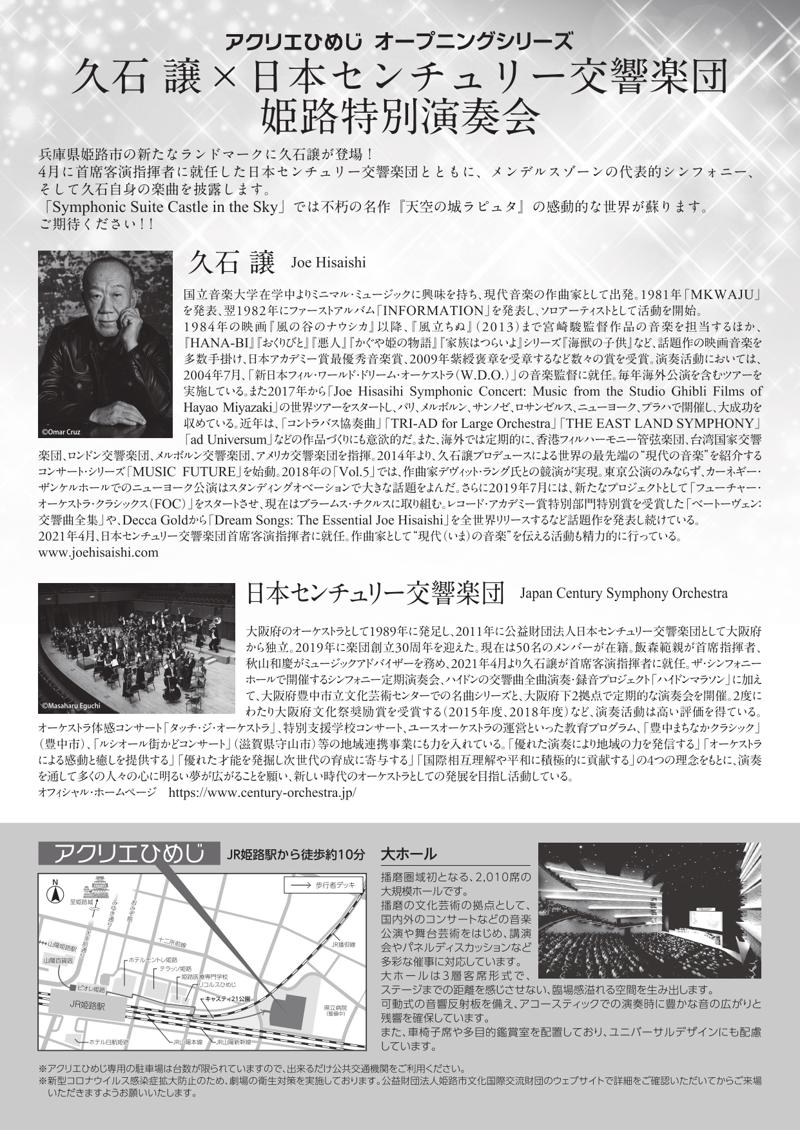 September 19, 2021 (Sunday)  Opening at 15:00 (in 14:00) 
Kiyoshi Kiyoshi  Performance Japan Century Symphony Orchestra 
Mendelssohn/Symphony No. 4 III Oment Products 90 "Italy"  Kiyoshi Yo/Mladi for Piano and Strings  Kiyoshi Yo/Symphonic Suite Castle in the Sky 
S seat 6,000 yen  A seat 5,000 yen  B seat 4,000 yen  High school students or less half  ※ All seats specified ※ Not schooled school entrance 
Foundation Friends Meeting: March 29 (Monday)  General Release: March 31 (Wednesday) 
Himeji City Culture Center Tel.  079-298-8015   Parnasos Hall Tel.  079-297-1141   Himeji Caspa Hall Tel.  079-284-5806   ※ The opening hours of the above-mentioned play guide are 9:00 to 11:30/12:30 to 17:00.  ※ Foundation friend's meeting, general release of telephone receptionist is from 10:00.  ※ If you are at least 10 sheets at the above window, you will be discounted by one. 
Buy at a convenience store 
Lawson Ticket L Code 53295  Ticket Pia P Code 193-326  E + (E-Plus)  Click this   ※ Separate ticket fee will be charged