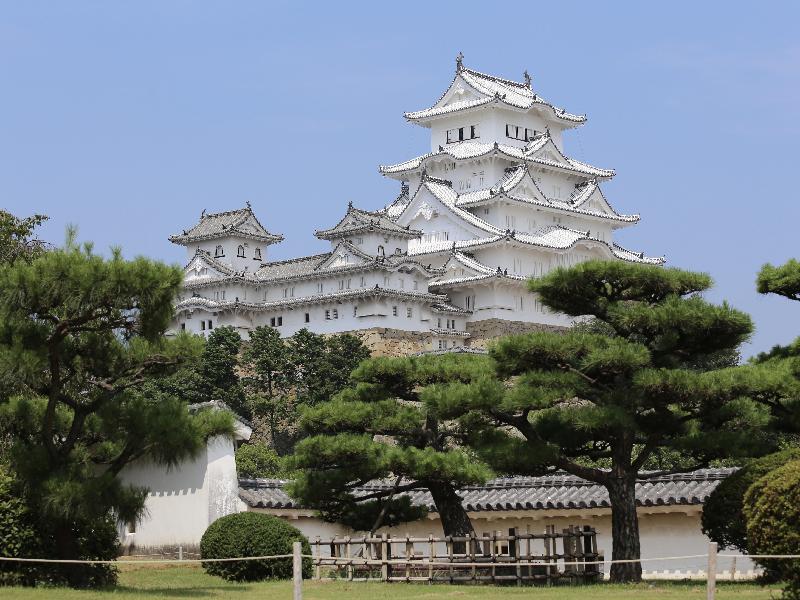 To prevent the spread of the new coronavirus infection, Himeji Castle, which was suspended on Thursday, April 9th, 2019, is open to the public again!
Partial (outdoor part) reopening
 Period 


 From May 28th (Thursday) to June 14th (Sunday)

 

 Public range 


 A part of Himeji Castle pay area, excluding 

 Great castle tower and Nishinomaru Hyakuken corridor 



 

 price 


 There is no group fee. In addition, Himeji Castle and Kokoen common tickets will be suspended during this period.

 

 Entry fee (May 28-June 14, 2019) 


 Ticket type Individual
 Adults 500 yen
 Child 150 yen

 

 Opening time 


 To ease the congestion at the time of opening the castle, we will open the castle 30 minutes ahead of schedule and have an early open as follows.
 

 From 8:30 am to 4 pm (5 pm closed) 


 Please note that the daylight saving time, which is usually from April 27th to August 31st, with the opening time until 5pm (closed at 6pm), is not implemented.
Reopening of the main castle tower and Nishinomaru Hyakuken corridor
 Period 


 From Monday, June 15, 2019

 

 public range 


 

 Himeji Castle pay area, all public areas 



 

 price 


 The entrance fee reduction measures will be terminated, and group discounts (30 people or more) and Himeji Castle /Kokoen common tickets will be resumed.

 

 Entry fee (June 15th, 2nd year ~) 


 Ticket type Individual group
 Adult 1,000 yen 800 yen
 Child 300 yen 240 yen

 

 Opening time 


 Following the partial reopening period until Monday, August 31, 2019, the following will be applied.
 From 8:30 am to 4 pm (closed at 5 pm)