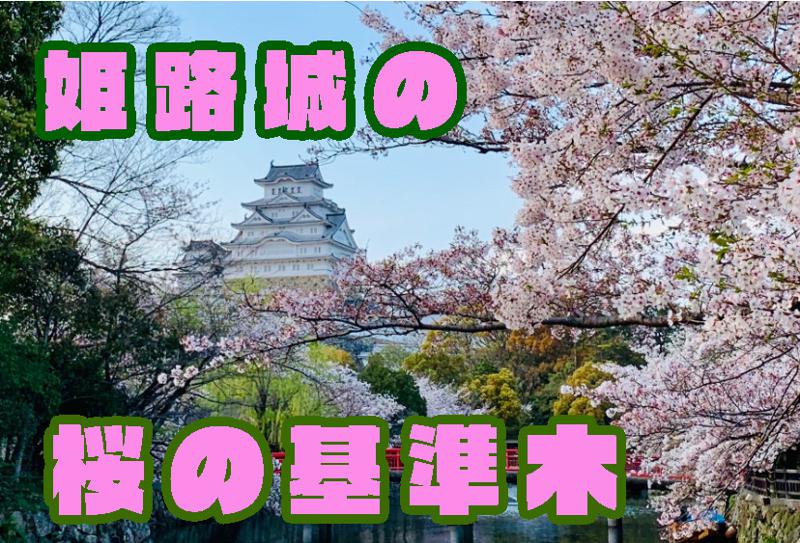 Do you know that there is a tree that will be the basis of the flowering announcement of the cherry blossoms of Himeji Castle? ? 
Himeji Castle Cherry blossom standard tree 
Himeji Castle provides announcements such as flowering due to the flowering situation of the reference tree in the castle.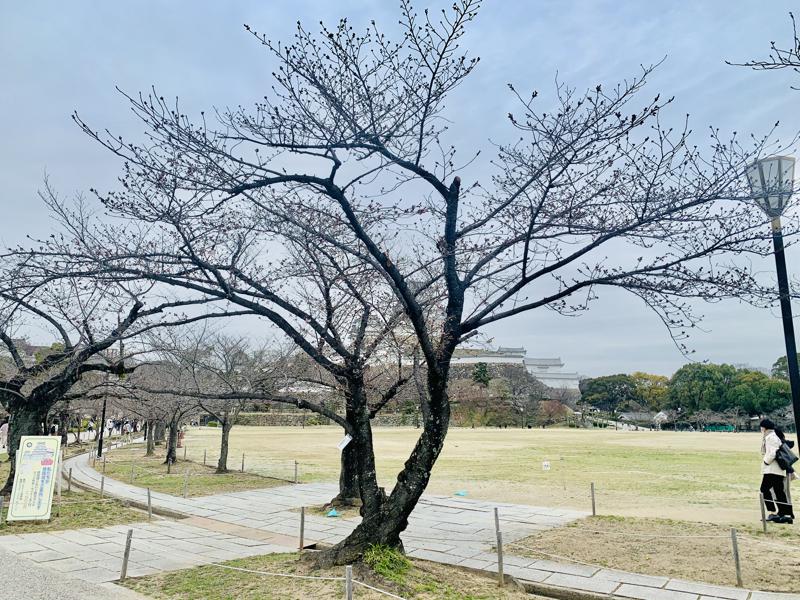 How to choose a standard tree 
1. Near the current standard tree, the surrounding environment does not change significantly  2. Flowering Speed is the standard of three round-square  3. The age is expected for more than 10 years  The flowering situation of the previous year was observed and decided on the above criteria.   Source: Himeji City Hall website  
When I looked at the standard trees well, such a tag was suspended.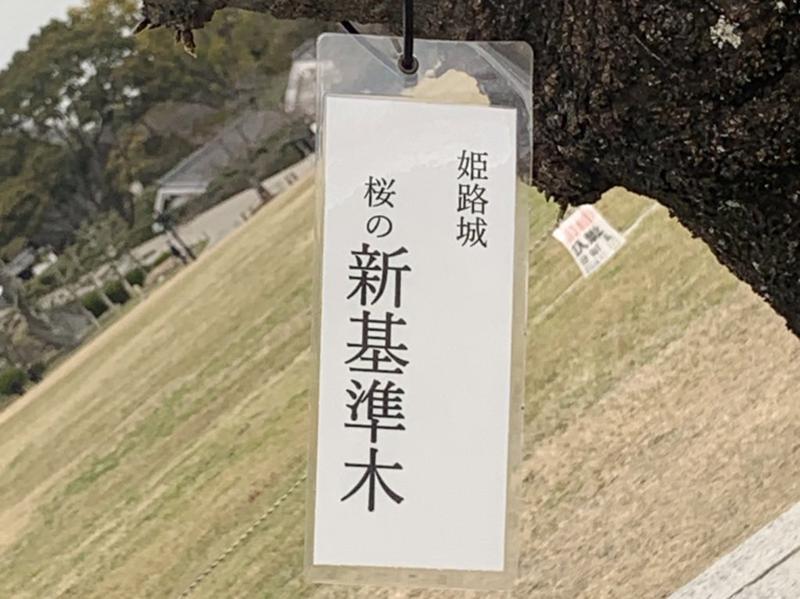 In fact, the current reference tree is a second generation.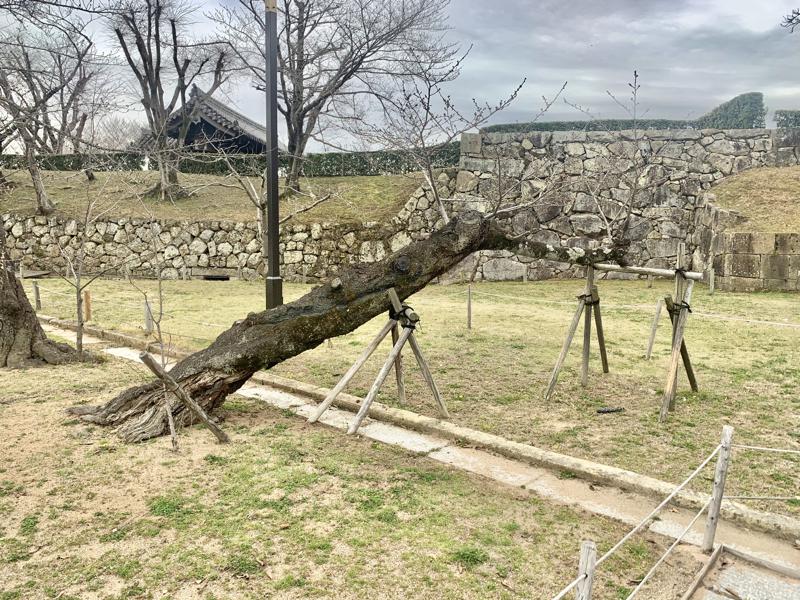 What an estimated age 90 years  Currently, I finished its role, and I bated the second generation from this year. 
Second generation standard tree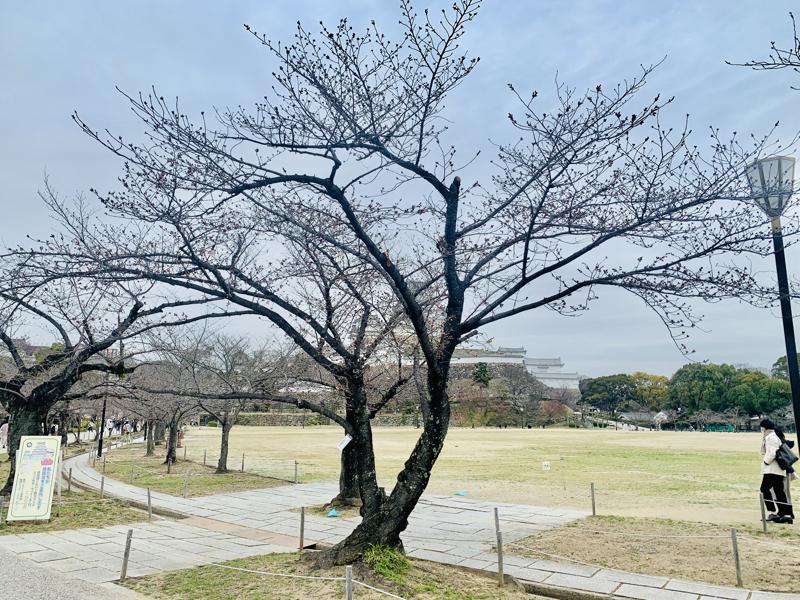 Estimated age 65 years  It was designated as a reference tree from this year. 
Third generation schedule standard tree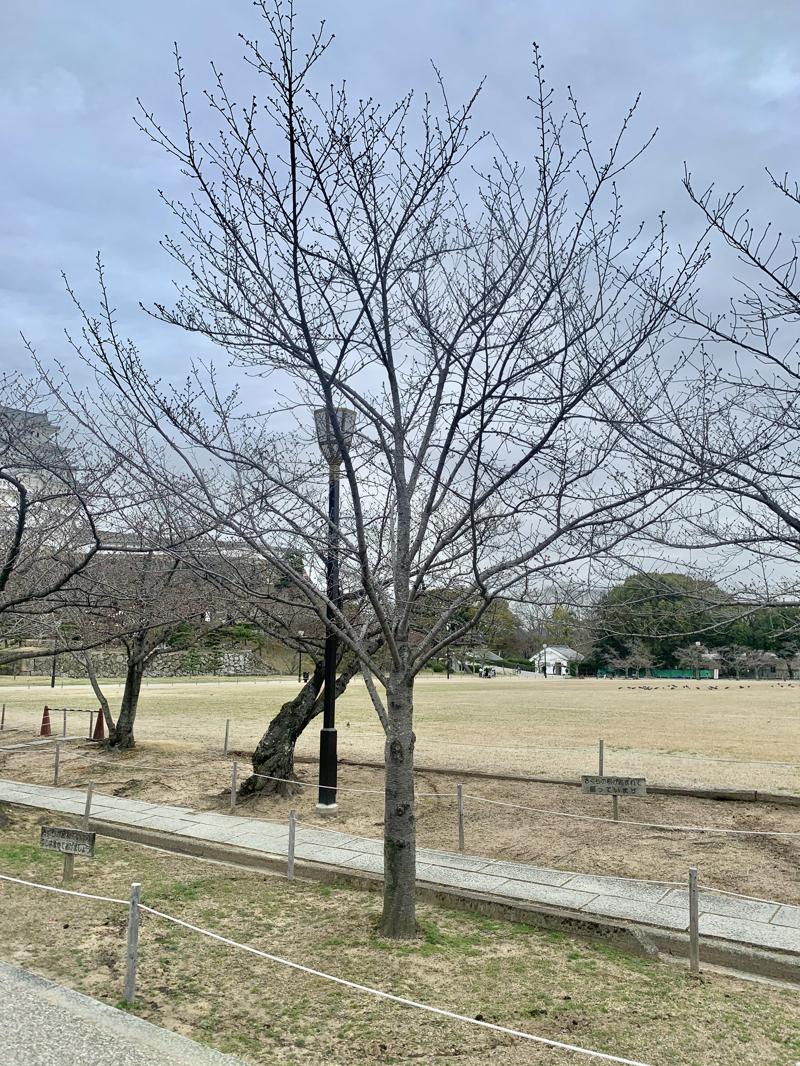 Estimated age 40 years  As a third generation standard tree, I am waiting for the day to come.